Excerpt + Giveaway: Wait for Me by Mary Kay McComas
Wait for Me by Mary Kay McComas
Destinies collide when two strangers find love in a moment of chaos
Holly is navigating a crowded Los Angeles International Airport terminal when the earthquake hits.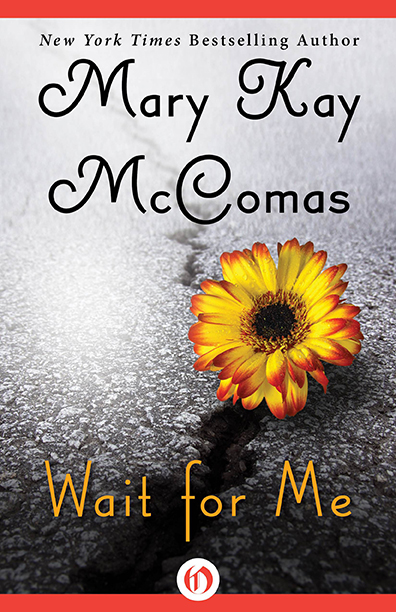 Dazed, she fails to notice the ceiling crumbling above her. But in one swift motion, a stranger tackles her, saving her from certain death as tons of debris crash only feet from where they fall, locked in an embrace. Drawn together in a split second, Holly and Oliver find a bond they never could have expected. Can the love built in a single, dramatic moment really be the result of a passion that has spanned many lifetimes?
  SHE COULDN'T HELP BUT notice his pain. The emptiness in his dark eyes was heartrending. They were red rimmed, too, though she suspected it was not from shedding tears as much as from a constant battle to keep them at bay.

The flight from San Francisco to Los Angeles wasn't long, but because she was pressed between a very large woman on her left and a grieving man on her right, the trip was taking on interminable dimensions.

Not that she was complaining, mind you. She had only to look at the poor sad man in the window seat, who appeared to be rather tall, to know that he was far more cramped than she. It was just that… well, she was afraid that her right leg had gone to sleep.

She tried to shift her position and bumped the lady's elbow, jarring the book in her pudgy hand. The woman sighed, loudly.

The tiny bit of circulation she'd restored to her leg made it begin to tingle with life. She tensed and relaxed her leg muscles, but it didn't help. Soon the tingling was like an electric shock, giving her leg a life of its own. It shook like a dog's at a fire hydrant.

The man looked at her leg, then raised his sorrowful gaze to her face.

"Sorry," she muttered. He was a handsome man in spite of his unhappiness. Thick dark hair. Stalwart features. A strong jaw. She wondered briefly what he might look like when he was happy—if he was ever happy.

He went back to staring out the window.

Holly sighed quietly. There didn't seem to be enough air to get a full breath. She sighed again. It was better the second time. But the plane was getting hotter and stuffier by the minute. Or maybe she was bored and needed to think about something else.

She did a quick mental scan of her Christmas list and then composed another index of to-dos while she was in Los Angeles.

No, she decided, a few minutes later, she wasn't bored. It was definitely getting stuffy. If she could reach the little air nozzle above her…

Slowly she raised the arm that the woman wasn't lying on. She couldn't reach the nozzle without sitting up straight—and that would disturb both of her traveling companions. Discouraged, she lowered her arm and hit the man square in the chest.

His look was one of surprise. As if he'd just that moment realized she was there.

"Sorry."

He went back to staring out the window.

How long had they been in the air? she wondered. An hour? Two hours? She tried to sneak a peek out the man's window, to see if they were circling the airport. She moved into his peripheral field of vision, and he turned his head to look at her. Their noses bumped.

"Sorry," she said, grimacing. When her need to know overwhelmed her reluctance to disturb him, she blurted out, "What time is it?"

He looked at his watch. He frowned, tapped the crystal several times, then muttered a curse.

"My watch stopped," he said, turning back to the window.

"Is this the longest flight from San Francisco to L.A. you've ever been on, or what? I feel like I've been here for days," she said to no one particular, simply needing to speak.

The woman beside her turned a page in her book. The man shifted his legs uncomfortably and tried to ignore her.

"You must feel like you've been here for weeks," she said, and when he looked at her, she added, "You look real uncomfortable, wadded up in your seat that way. Time always seems a lot slower when you're uncomfortable… and when you're in a hurry."

"What makes you think I'm in a hurry?" He was watching her the way he might a bug he couldn't reach with his shoe or swat at with a newspaper.

"If you weren't in a hurry, you'd have booked your flight earlier and gotten a better seat—on the aisle or in first class," she said, noting the fine cloth and superior fit of his suit. Then, despite her best intentions, she said, "I hope it's nothing too serious. I hope everything turns out for the best."

"You hope what's not too serious?"

"The unhappiness you're going to face in L.A."

He scowled at her as if she were just another California nut dressed in human's clothing, and turned back to the window.

She sat silently, pinched between her mute travel mates, until the flight attendant stopped her cart beside them. She wasn't thirsty, but she ordered and paid for a little bottle of Jack Daniels and refused the ice. The flight attendant moved on.

Holly stared mindlessly at the tiny bottle and empty cup for several minutes before she twisted the top off and poured the brown liquid smoothly into the plastic cup. She handed it to the man.

A soft nudge to his leg drew his attention to her gift. His gaze lifted to her face, shifted over the seat to see that the attendant had passed by without his notice, then returned to the woman beside him.

Her eyes were golden brown, he observed, taking the cup from her fingers spontaneously. Nice hands, long and well groomed. But her eyes… Why hadn't he noticed before how rich they were? How they seemed to look straight into him?

And the cup? One whiff told him it was whiskey. It triggered a deep, familiar reflex in his brain, telling him it would dull his pain a bit. Like a trusting patient, frightened and reckless in his need for relief, he gulped the potion down.

"Thanks," he said, the whiskey still hot and burning in his throat, the calm reassurance in her eyes intensifying the warmth in his belly. He handed the cup back to her, noting the Jack Daniels label on the bottle. His brand. "Let me pay you."

He started to squirm in his seat, reaching into his breast pocket for his wallet. Her hand covered his through the cloth. His gaze lifted to hers. His heart pounded against his hand.

She shook her head once and removed her hand. Without words, she told him that to repay her act of kindness would be a huge insult. He wasn't in the mood and he didn't have the energy to insult anyone, much less this strange woman with the heart-shaped face and the earth-colored eyes, as warm and wise as the land itself.

He nodded his thanks once more, then turned back to the window. Holly sat for long moments wondering why she'd bought the man a drink. She was glad she had, but… well, she hadn't thought about it. She'd just done it mindlessly, the way she would scratch an itch on the end of her nose.

It was strange indeed, but she wasn't one to over-analyze things. There didn't seem to be much point in it when everything in her life was strange to one degree or another anyway.

While the engines hummed, her thoughts grew heavy, and she was warm in the close quarters. She became drowsy and closed her eyes.

"My father's dying," the man said out of the blue. Holly opened her eyes. She turned her head to look at him. He was still facing the window. "Heart attack. It's not his first."

Instinctively Holly curled her fingers over the hand on his leg. It jerked away, then quickly returned to snatch her hand into a tight grasp.
Links: 
Amazon | Barnes and Noble | iTunes | Kobo |  Sony | Google |
Giveaway: 3 ebook copies of  Wait for Me by Mary Kay McComas
To enter giveaway: Please complete the Rafflecopter form and post a comment to this Q: As you might or might not know I (Sara) live in California right on the San Andreas Fault line, Earthquakes are pretty common place here, 4.5 quake is considered no biggee 🙂 What about you Have you experienced a quake? or Hurricane or Tornado?  Share. Share. Share.
Mary McComas Bio: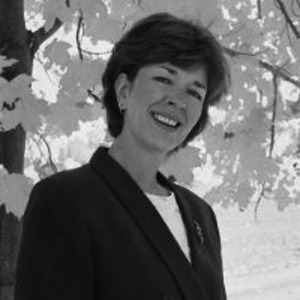 Mary Kay McComas is an acclaimed romance novelist and the author of twenty-one short contemporary romances, five novellas, and two novels. McComas has received numerous honors and prizes for her work, including the Washington Romance Writers' Outstanding Achievement Award and two Career Achievement Awards from Romantic Times (one for Best New Novel and another for Most Innovative Romance Series). She has recently contributed to Nora Roberts's J. D. Robb fantasy anthologies, with highly praised paranormal romance stories. McComas and her family live in Virginia's Shenandoah Valley.      
This ebook features an extended biography of Mary Kay McComas.  
Author and Book Pages: 
Mary McComas Author Page: http://www.openroadmedia.com/mary-k-mccomas
The Cinderella Search Book Page: http://www.openroadmedia.com/wait-for-me