Harlequin Books Spotlight & Giveaway: Showcasing

February

romance releases!


Harlequin is one of the world's leading publishers of books for women. The Toronto-based company publishes more than 110 titles a month in 34 languages in 110 international markets on six continents. These books are written by over 1,300 talented authors worldwide, offering women a broad range of reading from bestseller fi ction to romance, from young adult novels to nonfi ction, from African-American novels to inspirational romance, and more. With half of its books sold overseas and a tremendous 95% outside Canada—it is both the country's most successful publisher and one of its most international businesses
Thank You Harlequin for providing giveaway copies of these titles!
Close Pursuit by Cindy Dees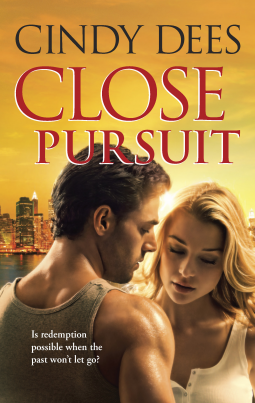 On the run and under fire
Providing medical relief in a war-torn region helps Alex Peters forget his past and focus on the job—delivering babies. Less easy to overlook is his blonde comrade-at-arms, who knows nothing of the trouble he's running from. Katie McCloud makes the assignment bearable, although her perky innocence proves to be an arousing distraction. Then, as combat explodes around them, their only option is flight.
A kindergarten teacher seeking adventure, Katie hoped this humanitarian mission—and the mysterious, sexy doctor sharing it—would push her out of her comfort zone. With Alex, she starts taking tantalizing risks and becoming the survivor she knew she could be.
But back on U.S. soil, Alex and Katie face a new threat, and this time they're the target. Forced into close confines, neither can believe the other isn't the intended mark. With only each other to depend on—and suspect—Alex and Katie can't avoid the simmering attraction between them. But to stay alive, they'll have to trust more deeply than ever before….
Pretender to the Throne by Maisey Yates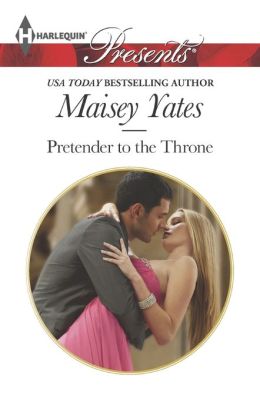 The final book in The Call of Duty trilogy
A duty to the past…
After fifteen years in self-imposed exile, the haunted rebel prince Xander Drakos must walk back through the palace gates and assume the role he once abandoned.
Only one woman can restore his good name—the woman he left behind. But when Xander finds Layna Xenakos, he's horrified to see the effects of the turmoil he left behind written in the scars across her body.
But her scars have given her strength, and Layna refuses to bow to his royal command. Now Xander must use his practiced charm to convince her to become his bride, securing his legitimate place on the throne.
Find out what happens in book 1, A Royal World Apart, and book 2, At His Majesty's Request
A Matchless Romance by Christi Barth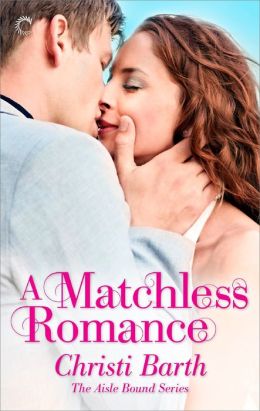 Tabitha Bell is the face of Chicago's premiere matchmaking service. At least, she hopes it will be someday, once business really takes off. What she needs is more clients, so when she meets a sexy gamer in need of help, it's the perfect opportunity.
His discomfort talking to women almost cost Drew Watson his job. He'd be happy holed up in his office, designing blockbuster video games, but his boss considers talking to investors a nonnegotiable requirement. Who better than a matchmaker to teach him how to be comfortable around the opposite sex? Trouble is, Drew wants to get more than comfortable with Tabitha, while she's determined to keep their relationship all business.
Soon Tabitha learns that beneath the geek-chic hoodie lies six feet of sexy physique—and the more time she spends with Drew, the more she appreciates his brainy brand of charm. Will she succumb to his sweet-but-nerdy charm offensive or will it be game over before he can win her heart?
Harlequin E Contemporary Romance Box Set Volume 1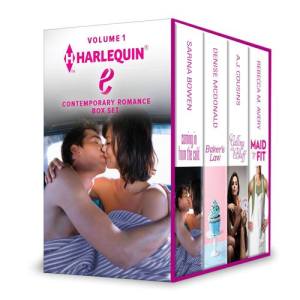 Four Romances for One Amazing Price
Coming in from the Cold by Sarina Bowen
Maid to Fit by Rebecca M. Avery (Man Maid, Book 1)
Calling His Bluff by Amy Jo Cousins
Baker's Law by Denise McDonald
Stranded together by a blizzard, scholar-turned-farmer Willow Reade and bad-boy ski champion Dane "Danger" Hollister generate enough body heat to make it through the night. But the sparks don't stop flying when the snow does….
When stressed-out single mom Kayla Clark hires "retired soldier" Ronnie Brown from Man Maid to whip her household into shape, she's not expecting him to be young, hot and willing to take care of her more personal needs….
Veterinarian Sarah Tyler isn't going to wait another eternity for hotshot photographer J. D. Damico to kiss her again. And she's gambling that what happens in Vegas will change her luck!
Bakery owner Marissa Llewellyn has always been sweet on sheriff Jax Carlisles, but her efforts to help a wayward teen have her bending the rules he's bound to uphold….
Indulge your craving for fresh contemporary romance with this collection of four full-length novels!
GIVEAWAY:
Print Bundle: Close Pursuit by Cindy Dees + Pretender to the Throne by Maisey Yates (US / Canada)
E-book Bundle: Harlequin E Contemporary Romance Box Set Volume 1 + A Matchless Romance by Christi Barth (Open to all)
To enter Giveaway: Please complete the Rafflecopter form and post a comment: Tell me which of these books caught your attention and why?