Welcome to the kick off of HEA Junkies Book Club.
Our January pick is Her Best Worst Mistake by Sarah Mayberry, This book is a spin off from Sarah's Blaze novel, Hot Island Nights. HBWM was also Sarah's first self pub.
Here's the Summary: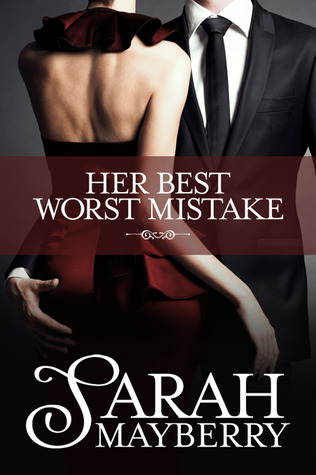 She thinks he's stuffy. He thinks she's spoilt.

Then the gloves come off and so do their clothes!
For six years Violet Sutcliffe has known that Martin St Clair is the wrong man for her best friend. He's stuffy, old before his time, conservative. He drives Violet nuts – and the feeling is entirely mutual. Then, out of nowhere, her friend walks out just weeks before her wedding to Martin, flying to Australia on a mission of self-discovery. Back in London, Violet finds herself feeling sorry for suddenly-single Martin. At least, she tells herself it's pity she feels. Then he comes calling one dark, stormy night and they discover that beneath their mutual dislike there lies a fiery sexual chemistry.
It's crazy and all-consuming – and utterly wrong. Because not only are they chalk and cheese, oil and water, but Martin once belonged to her best friend. A friend Violet is terrified of losing. What future can there be for a relationship with so many strikes against it?
Spoiler Warning: These book club discussion questions may reveal important details about the story. Finish the book before reading on.
And to Kick off the discussion:
~ As a potential reader the cover is often your initial introduction to a book; it must gain your interest, then convey the vibe and tone of the story quickly. The cover of Her Best Worst Mistake was designed by Kim Van Meter and Analog Creative…based on the cover alone would you have considered purchasing this book? Why or Why not?
~ Who would have thought that after six years of sniping and bickering at each other a bottle of Belgian Peach Schnapps would be the beginning of a torrid love affair. Discuss the character development. Do they grow, or come to learn something about themselves and how the world works? Pick a single sentence in the book that you think reflects either Violet's or Martin best moment.
~ Never know if the author may stop by to check out our book club chat. So…if you could ask the author a question, what would you ask? Have you read other books by the same author (i.e. Within Reach or Suddenly You). If so how does this book compare. If not, does this book inspire you to read others?
Mark your calendars: The HEA Book Club Live chat date for Her Best Worst Mistake will be Wednesday Jan 23rd at 6:00PM PST, 9:00 PM EST and theres a giveaway involved. Thanks to allromanceebooks.com and Carina Press 4 book club participating members win a copy of our February book club read.
**Don't forget to recommend future book for upcoming months Here
Heather & Sara 🙂