It's not a new thing – people dismissing romance novels as "trashy", or sordid, or just plain bad. It seems like it's easy for people who've never read any of the romance genre to make fun of those that do. But truth be told, it's an incredibly large portion of the market, and millions1 of people read romance in one form or another.
The overall romance umbrella consists of several sub-genres. Romantic Suspense, Historical, Erotica, LGBT, and Paranormal – to name just a few. Contemporary Romance makes up the largest portion of the whole, and that's most probably because the readers can relate directly to the characters contained within.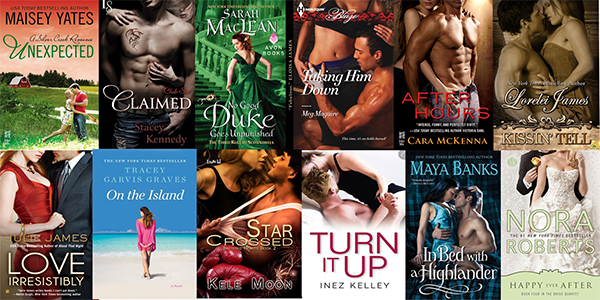 Let me ask some questions and give my answers. I'd love to hear your take on some of these points as well, so hit up the comments.
Do readers of romance use it as a way to eschew their own empowered lifestyle?
I say no. The majority of the romance novels I've read concern very strong female leads, even if their love interest is what's known as an "Alpha" male. I use Kristen Ashley as an example here. Her leading men are incredibly Alpha, but the women they fall in love with are their equals, and a match for them in every way.
Are romance enthusiasts unhappy with their lives and use the books as an escape?
I say no here as well. People who read romance are mostly successful women in a stable, healthy relationship.2 While they might use books as a way to wind-down from their daily responsibilities, they're not a way to retreat from their lives altogether.
Are romance novels so far removed from reality that they become unrealistic and fanciful?
I have to answer a qualified yes to this question. While contemporary stories usually have a basis in reality, there are many sub-genres that definitely fall into the fantastical category. However, I want to point out that there are many other genres outside romance that regularly indulge in unrealistic and fanciful themes. Science Fiction, Horror, Thrillers – the same can be said for them, and they are much less maligned.
So, let's do a summation. Romance lovers are sometimes shamed into hiding something they love doing – reading a genre of fiction that might be deemed 'unacceptable' by others. This might even mean they get teased by their friends and family, which in my book is just plain mean.
All people like different things. There are football fans, Sci-Fi Nerds (I use that term only because I also fall into that category, and I use the term lovingly), Foodies, Travel Buffs, etc. Why can we not accept people for who they are and let them have the things they love doing without censure?
The facts can't be refuted. Romance is a huge business3, and it should already be considered 'mainstream'. Of course, that's my opinion. Maybe you have another one? Let us know!
1. 74.8 million people read at least one romance novel in 2008. (source: RWA Reader Survey)
2. The greatest percentage of romance book buyers (39 percent) have an income between $50,000 and $99,900 and slightly more than half of survey respondents live with a spouse or significant other. (Statistics from Bowker® Market Research, Q2 2012, New Books Purchased and RWA's 2012 Romance Book Consumer survey)
3. Romance fiction was the largest share of the U.S. consumer market in 2012 at 16.7 percent. (source: Business of Consumer Book Publishing 2013)