LoveSwept Spotlight & Giveaway: Showcasing 

December Romance 

Titles!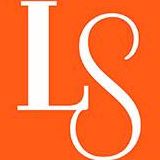 LOVESWEPT, the e-originals imprint from the Random House Publishing Group, brings the best, the boldest, and the newest voices in romance directly to savvy readers.
Twitter | Facebook | Website |
Thanks to LoveSwept I have e-galleys of December titles to giveaway!
 

Blue Lines: The Assassins Series by Toni Aleo

Opposites do more than just attract in Toni Aleo's latest Nashville Assassins novel about a very bad boy and the good girl he can't resist.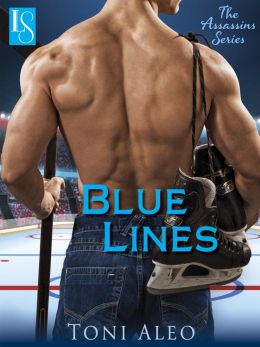 The instant Piper Allen sees Erik Titov, she wants him—wants his rock-hard body, sure, but the strength and mystery that lie behind that superstar hockey jock demeanor, too. So when he sidles up to her at a bar and slinks his arm around her waist, she's lost. What follows is the wildest night of her life . . . followed by inevitable heartbreak the next morning. And then, a few weeks later, a very big surprise: two blue lines on a pregnancy test.
Only a check to the head could make Erik fall for a nice girl like Piper. But since their crazy-sexy night together, he's been trying to forget about her alluring body by falling into bed with every woman in Nashville, and it's not working. So when Piper shows up at his house with a baby-bomb to drop, it doesn't take much for Erik to suggest the nuclear option: marriage. While it's supposed to be all for show, the second they say "I do," the ice between them starts to melt into sizzling steam.
Love the One You're With: Sex, Love & Stiletto Series by Lauren Layne
Lauren Layne's Sex, Love & Stiletto series simmers to a boil as two high-powered magazine writers find love amid a war of words.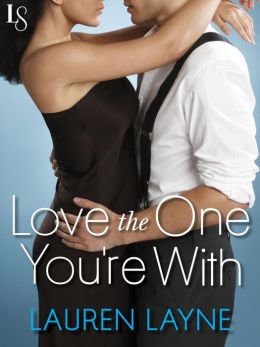 As a leading columnist for Stiletto, Grace Brighton has built a career warning women about rotten, cheating liars. She just never suspected her fiancé would be one of them. After Grace takes a heart-mending hiatus, her first assignment is to go on a couple of dates with a counterpart from the men's magazine Oxford and report her impressions. Grace 1.0 may have been instantly smitten with the gorgeous correspondent, but Grace 2.0 has sworn off relationships for six months, and she's not falling for his outstanding bod and trophy-winning kisses . . . or is she?
Jake Malone wants to get back to the fly-by-night, who-knows-what's-next guy he used to be, and he knows exactly how to do it. Oxford is adding a travel section, and Jake—with no wife and no kids and a willingness to live anywhere, eat anything, do everything—is perfect for the job . . . except that his playboy reputation makes his new editor nervous. To get the gig, he must agree to a fluffy joint article with Stiletto. But after just one date with snooty, sumptuous, sensational Grace Brighton, Jake starts taking this assignment a whole lot more seriously.
Crazy for You: Life and Love on the Lam by Juliet Rosetti
In the tradition of Janet Evanovich and Susan Elizabeth Phillips, Juliet Rosetti ups the ante in her laugh-out-loud funny Escape Diaries series, as Mazie Maguire must use any means necessary to keep her main squeeze out of the slammer.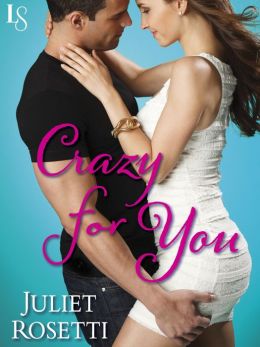 Once you escape from prison and ride off into the sunset with the gorgeous guy who helped you nail a killer, you live happily ever after, right? Well, not exactly—not if you're Mazie Maguire, and the flow chart of your life looks like a pinball machine. Mazie has broken up with her guy, Ben Labeck, she can't pay her rent, her car is infested with mice, and she's working at a coffee shop where the dress code is teddies, thongs, and toe-cleavage heels. Now Ben is the chief suspect in a murder investigation, and Mazie's tapping into her fugitive wiles to keep him out of jail. Strictly as friends, she vows. No kissing, no touching, no romance. But how is Mazie supposed to keep her thoughts platonic when her "buddy" is giving her erotic back rubs, and a make-believe-we're-newlyweds charade puts her in the mood for a wedding night?
Switched: by Cassie Mae
Cassie Mae redefines the New Adult genre with a novel that answers the eternal question: What do you do when you're head over heels for your best friend's guy?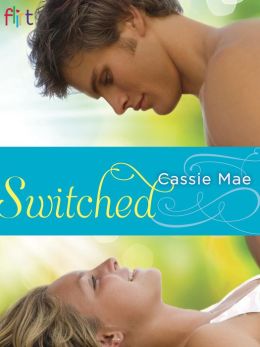 Ever since high school, Kayla has been crazy for gorgeous football player Talon. But before she could muster the courage to tell him, he became a hot item with her beautiful BFF, Reagan. The only person who knows Kayla's secret is Wesley, Talon's best bud—and he's got it bad for Reagan. Now they're all in college together, hanging out 24/7. For Kayla, seeing the two lovebirds together is absolutely unbearable. So Kayla and Wesley hatch a plot to drive them apart before Talon has a chance to give Reagan the Christmas gift she's been waiting for.
Soon enough, the once happy couple is fighting. Reagan suddenly can't get enough of Wesley's goofy sense of humor, and Talon seems to be paying more attention to Kayla than a guy who's "only a friend" ever should. But just when everything seems to be falling into place, Kayla and Wesley accidentally spend a night together and discover a hitch in their plan they never considered: that switching partners may not lead to a perfect ending after all. 
To Enter Giveaway: Please complete the Rafflecopter form and post a comment: 

Tell me which of these books caught your attention and why?