A Christmas Surprise by Janelle Taylor  is a heart wrenching, deeply moving, emotionally fervent tale, destined to earn a keeper spot on your shelves.
Finding herself unexpectantly pregnant, Betsy Reed is in shock. She is uncertain if she is ready to be a mother and even more unsure of what her husband Tommy will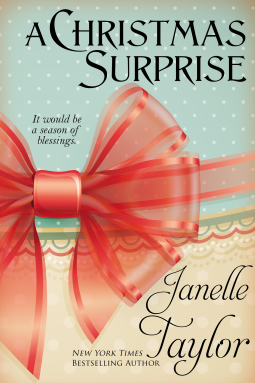 think. She is also very scared that her pregnancy may end up like her sister in-laws, which resulted in her death. Betsy decides to conceal her pregnancy from Tommy until after their getaway to the Blue Ridge mountains for Christmas.
Tommy Reed cares deeply for his wife and can sense that she is keeping something from him. He is very concerned about her and hopes that she will confide in him. Tommy also has some news of his own to share. Will this Christmas be a happy one for the Reed's or will their secrets end up tearing their marriage apart?
I instantly fell in love with Tommy and Betsy. Tommy is the kind of hero that every girl dreams about. He is loving, and attentive to Betsy and her needs. The romance between the two is hot and unforgetable . At times it was laugh out loud funny and at others get the tissues out sad. My only complaint is that the story was very short, I would have loved to read more about the Reed's and would have been happy to see the story include the birth of their child.
If your looking to brighten your holiday season with a great, short story, that sparkles and shines then A Christmas Surprise is for you!
Rating: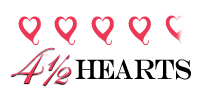 Publisher: Bell Bridge Books (November 30, 2012)
Back Cover: An unexpected miracle or a risky dream? She never expected to get pregnant so soon after a health scare, and her work as a nurse makes her all too aware of the dangers. Will sharing her secret with her adoring husband create a holiday disaster— or a Christmas surprise? Betsy Reed and her husband, Tommy, have a marriage that other people envy—romantic, passionate, and filled with happiness. The news Betsy brings home from her doctor right before Christmas could destroy all that. Against all odds, just a few months after surgery to remove cysts in her uterus, she's pregnant. She's familiar with the dangers of pregnancy—her beloved sister-in-law died of complications. As Betsy and Tommy head for a Christmas in the Blue Ridge mountains, he begins to realize she's hiding something from him. Although their nights are filled with desire, her holiday joy seems forced. He fears the worst. New York Times bestselling romance author Janelle Taylor puts her magic to work in this Christmas story about love, courage, faith, and trust.