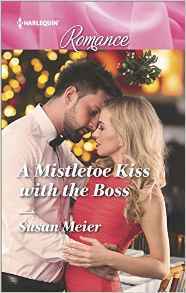 A Mistletoe Kiss with the Boss by Susan Meier: Can one woman change a man in charge of an empire?
Kristen Anderson knew she was a farm girl with a really large dream. She also knew her dream was not going to suffer, but it may end up being delayed. Right now she needed to help her country and that was important.
Dean Suminski didn't do love or connections. He knew better, he knew how devastating it was to make a connection. So for now he was just going to work with his company and make it grow and amass money and power.
Kristen needed something from Dean and Dean something from Kristen, but would they both realize they got more than they bargained for?
This novel was a surprise. Ms. Meier has again given her readers one of the sweet kinds of romance. Her players jump off of the paper and into our visions. The plot is a bit much for my taste and I would have loved Kristen to be a bit stronger in her own identity but overall the story was incredibly well written and worth the read. This is sweet with lots of love to go around.
Book Info: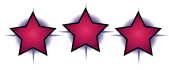 Expected publication: October 4th 2016 | Harlequin Romance |
Was he Prince Charming…or Scrooge?
When sweet, kind Kristen Anderson asks self-made billionaire Dean Suminski to invest in her charity, he agrees, but with one condition: Kristen must be his Christmas-party date!
It might be glamorous being on handsome Dean's arm, but Kristen soon discovers the bruised soul behind Dean's brusque exterior. He has built his barriers against Christmas—and for a very good reason. Kristen's hoping she can start to melt his defenses…with one magical mistletoe kiss!