A Proposal from the Crown Prince: Summer at Villa Rosa by Jessica Gilmore: A chance meeting, a one time, one night free to do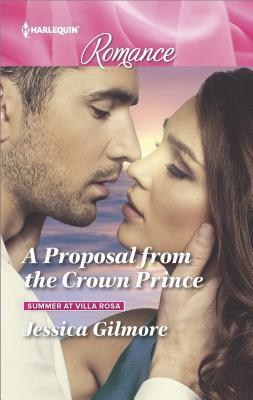 what you want kind of a thing, or so you thought.
Now with the world crashing in, one night may turn into the biggest nightmare or the best dream. Posy and Nico had no idea that the one time they both act completely out of character their worlds would change forever.
Ms. Gilmore has given her readers another insight into the Villa, though this story can be read as a stand alone it is closely tied to the others in the series and they help to explain this story as this story helps to further those stories. It is well written with the characters breathing, though not quite jumping off the page. The reader is given some insight into their reasoning, without it being over kill.
A Proposal from the Crown Prince: Summer at Villa Rosa is a nice sweet peaceful read.

Book Info:

Publication: September 5th 2017 | Harlequin Romance | Summer at Villa Rosa
The prince and the ballerina Her dreams of making principal dancer dashed, Posy Marlowe escapes to her beloved Villa Rosa. However, her peace is shattered by the arrival of a gorgeous stranger on her private beach! Crown Prince Nico is surprised to find Posy at the abandoned island villa. Once, he would've charmed Posy off the beach and into his arms, but now he's in need of a more permanent arrangement. He just has to persuade the woman who's already warming his heart she'll make his perfect princess bride!