A Very Married Christmas by Erika Marks: Marley Chambers and Beck Chambers have been married for ten years, or close to anyway and the problem is they are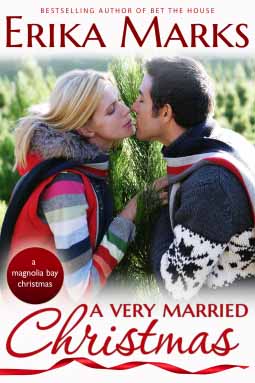 now separated and yet thrown together in the small town of Magnolia Bay. The same small town that they grew up in, that they fell in love in, got engaged in and now at Christmas time they are back in town together.
The small problem, their divorce is almost final and Beck is there with another woman. Will their hometown or Christmas be enough to bring the magic back? Or will their divorce get finalized?
Ms. Mark's has taken us back to Magnolia Bay at Christmas time and in a short but sweet novella we are able to see how a couple who have gone through a really rough time figure out what they really want from life. We are given good character descriptions and great interactions. This is a short sweet if not a little beyond the realistic realm story.
Book Info: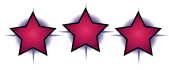 Published November 3rd 2014
Cookbook author Marley Chambers can't think of a more festive way to spend Christmas than at a friend's holiday wedding in her hometown of Magnolia Bay. If only her soon-to-be ex-husband, all-star pitcher, Beckett "Beck" Chambers wasn't bringing his new girlfriend—and if only he wasn't still the sexiest man to ever walk out onto the mound…
Beck never wanted the chaotic life of a sport star—especially not at the cost of his marriage to the only woman he's ever truly loved. But his career is a runaway train—and he's afraid it's too late to hit the brakes.
But when a mix-up leaves Beck and Marley stranded together for Christmas Eve on the barrier island where Beck proposed years before, old memories burn bright—and sparks fly hotter than a bonfire on the beach.
Could the magic of the season bring the gift of a second chance, just in time for Christmas?