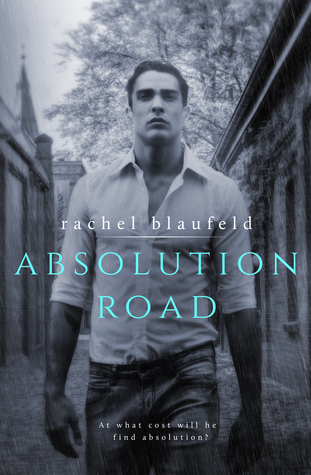 Absolution Road by Rachel Blaufeld: Stuck with guilt from an accident in his childhood and past bad life decisions, Jake is in need of absolution. He wants a better life with love badly, and when he meets the strong public defender in his arrest, Aly, he finds a woman he finally wants for both brains and body.
But Aly has her own struggles. Raised in poorer circumstances, she has fought her whole life to create a better future. The rough and tumble Jake doesn't exactly fit into her strict life.
But when these two keep meeting, and Jake refuses to leave the shy lawyer be, love just might find both of them and raise them higher than they've ever been.
"And she wasn't just curvy body parts as I'd thought. She had brains too.
I frowned and my ears pricked at this idea. I was usually the dominant in any situation, the guy in charge, and here was this gal taking over with minimal effort. Strangely, I liked it. I nodded in response as I took in the striking bird of prey in front of me. Silently, I willed her to pick me as her new victim. I could pretend to let her chase me a little before capturing me and bedding me down."
While I really liked the idea of a Public Defender and the criminal, Absolution Road did not work for me. For one, the writing style and tone is very rough and didn't help to create a world I wanted to be in. Everything felt so negative and over the top, and the language used in description and how they, especially Jake, talked bothered me a lot.
I liked Jake's struggle to absolve himself from the past and Aly's own struggle to better herself. Together, they worked through their issues, which I always appreciate. But outside that development I was never able to get into the story. I didn't particularly like either Jake or Aly. He was all over the place and unattractively gruff while Aly came across as too weak to me.
Absolution Road is a sequel, and for the most part it can be read as a standalone, I did sometimes get confused by references to the previous story. But, if you like a rougher read with some extreme issues, Absolution Road might be worth a try.

Book Info: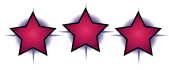 September 28, 2015 | N/A | Crossroads #2
For Jake Wrigley, the future is bleak. Some people are survivors, but he's getting by on his bad-boy looks and charming smile. He owns a gym, gets into bar fights, and wrestles his demons with rough workouts—both in and out of the bedroom.
For Alyson Road, the future is bright. Life can only improve from where she grew up. She graduated at the top of her law class, cares for her ailing mom, and in her job, she defends those who can't afford anyone else. Her work is thankless but honest.
Jake's twin brother has been covering his ass for as long as they've been alive, but that all changes when Jake finds himself in front of the fiery public defender, his future in her hands. For the first time ever, he doesn't want to involve his brother, finally realizing he needs to stand alone, be his own man.
Even if Jake's never absolved of his past wrongdoings or his heart is never scrubbed of the blackness that resides there, he can do one good deed—protect the beautiful lawyer who touched his soul—until helping her nearly becomes his own undoing.