In Along Came Trouble by Ruthie Knox Ellen Callahan is tired of the paparazzi ruining her plants while trespassing on her yard in order to get pictures of her neighbor and friend Carly. Ellen knows she can't blame her, for her brother Jamie the pop star is the one at fault for everyone wanting to get more insight into his relationship with Carly.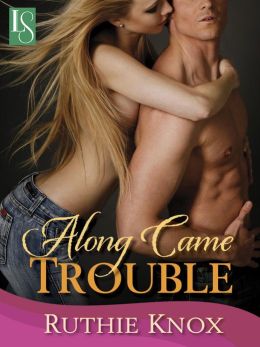 Caleb Clark is surprised by how Ellen is handling her latest trespasser. But it can only go so long before the man tries to harm her in his search of getting the latest scoop. That's why he was hired by her brother to protect her and Carly. But from his little interaction with her, he know he will have his work cut out for him.
Ellen has fought hard to regain her independence, confidence and freedom, she will not give it up easily, no matter how much trouble the paparazzi are causing in her front yard.
Caleb may be home to help his family after his father's heart attack and he knows that he needs his company to succeed if he is to help his family. But the key to his success is protecting Ellen and Carly, for that will bring more jobs his way.
While Caleb and Ellen go head to head on every issue of her safety, there is a man willing to do anything for the biggest scoop. Ellen's and Carly's safety is at risk and Caleb's sixth sense has him keeping closer tabs on them than they want.
The chemistry between Ellen and Caleb is immediate, but he is not willing to risk his job that easily, he still thinks that everything works like in the military and there are lines that should not be crossed. While Ellen in her independence wants to prove that she is able to have a fling without any emotional attachments.
Ellen will have to learn that love is more than freedom and independence and that not everyone is out to destroy her self-worth. While Caleb will have to learn to give up military control and precision a little and open himself to accepting mistakes, errors and forgiveness while keeping his perseverance if he wants to have the woman he has fallen in love with.
Along Came Trouble is a fun, sexy and really hot read that will keep you hooked from the very first page.
Book Info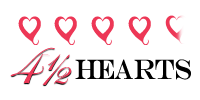 Publisher: Loveswept (March 11, 2013)
An accomplished lawyer and driven single mother, Ellen Callahan isn't looking for any help. She's doing just fine on her own. So Ellen's more than a little peeved when her brother, an international pop star, hires a security guard to protect her from a prying press that will stop at nothing to dig up dirt on him. But when the tanned and toned Caleb Clark shows up at her door, Ellen might just have to plead the fifth.
Back home after a deployment in Iraq and looking for work as a civilian, Caleb signs on as Ellen's bodyguard. After combat in the hot desert sun, this job should be a breeze. But guarding the willful beauty is harder than he imagined—and Caleb can't resist the temptation to mix business with pleasure. With their desires growing more undeniable by the day, Ellen and Caleb give in to an evening of steamy passion. But will they ever be able to share more than just a one-night stand?