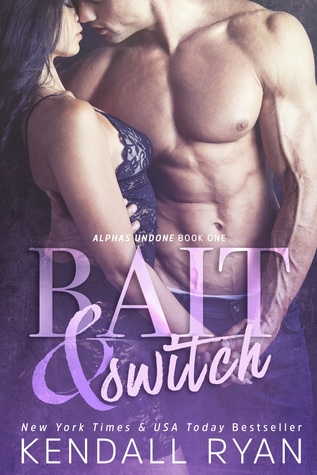 Bait and Switch by Kendall Ryan is unlike any other romance book I've read. It's filled with complications, angst, and many surprises that will keep you wondering how this story will end. The author believes this book isn't a love triangle but it really depends on how the reader interprets the story. Nolan is very honest about his relationships and both women know about each other, but I'm not quite sure how I would characterize the relationship if I couldn't use the term "love triangle."
Nolan is a former Navy SEAL who is afraid of love. For years, Nolan has been a Dominant to Daniella but when Lacey enters his life, things get a little complicated. Each woman is different and both of them give him different things out of their encounters. With Daniella, he can be himself and indulge in all his sexual cravings that put him in control, while Lacey gets the soft and tender touches. Both women are completely different from each other and he has no immediate plans of giving either up.
Lacey isn't who she claims to be and it's no coincidence how she meets Nolan. Lacey planned everything out and in the beginning, she was okay with the idea of sharing Nolan but she's had enough. She wants Nolan to herself but as her secrets come to life, can she keep him?
"Every relationship was flawed somehow. Nobody was perfect, and putting two imperfect people together wouldn't magically fix them."
Nolan is protective, upfront and guarded. He has reasons why he's the way he is, but the more he's with Lacey, the more he wants to let go and lower his shields. Lacey eventually makes him think twice about his arrangements. I didn't particularly like when Nolan went from Daniella's bed and then went to Lacey. There is a part where he's just been with Daniella and immediately jumps in the shower to scrub the scent of sex off of him before meeting Lacey. That's a little too much for me. I would have appreciated him better had he waited to the next day to see her, but that's just me. Then there is a scene where Lacey walks in on Daniella and Nolan doing a scene together and Nolan rushes to comfort Lacey and then lays a big kiss on her. It really drives home the fact that this situation is not exactly normal and there probably isn't a manual on how to handle these situations, but I don't think going from one woman to the other, within minutes is the right way to handle it.
Bait and Switch is very well-written, the cover is appealing and the characters are enjoyable in their own way. If you don't mind love triangles, this book might be your new favorite.
Book Info: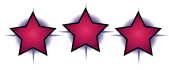 February 9th, 2016 | Kendall Ryan Books | Alphas Undone #1
I'm a rescuer. It's in my DNA.
Stray dogs. Stray women.
But this one doesn't need rescuing.
She needs something real, but I never keep the ones I rescue.
I could let her go… but I can't watch her walk away.
I'm an ex-Navy SEAL, and I never give up on a mission.
Bait & Switch is Book 1 in the new contemporary romance series Alphas Undone, which will each feature a new couple.This is a standalone full-length novel.