Behind the Billionaire's Guarded Heart by Leah Ashton: So many years, half of your life, with one man, so what do you do when he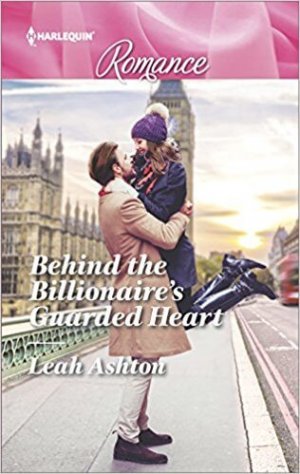 calls it quits? You pack up and move half way around the world, right?
April Molyneux did just that. Now in London she has to find a job, a place to live and who she wants to become. It's an overwhelming change from everything she knew but she had to prove she was going to be strong enough to do this and move forward.
Hugh Bennell knew it was time to move on. To get things cleared out and maybe not start again, but stop living under the oppression that he was feeling from the sheer amount of stuff. He just needed someone to do the sorting and make it all "better." He had the money to hire for it, so that is just what he did.
Now working for Hugh, April was able to sort through not just his things but her's as well. What happens though when things don't always fit into those very carefully organized boxes?
Ms. Ashton has given her readers an interesting sweet romance. This story is really about discovery and how in helping Hugh through his "clutter" April is really able to work through her's. The characters are well developed and very realistic. One thing that I, as a reader, loved was her attention to details in the feelings and how in depth Ms. Ashton made Hugh. This definitely is a sweet one full of emotions.

Book Info:

Publication:  June 6th 2017 | Harlequin Romance |
Falling for her mysterious boss…
When Australian heiress April Molyneux is left brokenhearted, she looks for a new start in London. Determined to stand on her own two feet, she finds herself working for the reclusive yet sexy billionaire Hugh Bennell.
Hugh likes his life–and his emotions–uncomplicated, but meeting glamorous April changes everything. Hugh doesn't do relationships, and April wants to keep the independence she's worked so hard for. But with these sparks flying…resistance might be futile!