Breaching the Contract by Chantal Fernando is a quick read that I really did enjoy. It's the first book I've read from this author and I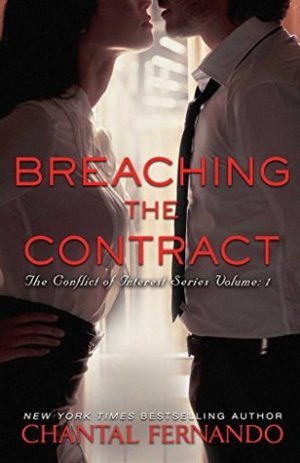 would consider reading more. The cover really captured my attention and the fact that this is an office romance, kept my attention.
Katerina Dawson just landed an associated position at one of the best law firms in the area, Bentley & Channing. Jaxon Bentley is the one who hired her and is more laid back than his partner. When Jaxon has a family emergency, it's Tristan that is calling all the shots and ends up treating Katerina like a secretary, instead of his equal.
Tristan Channing is a single dad and a wonderful criminal attorney. He's different from his business partner. Where Jaxon is compassionate, Tristan is firm and unyielding. When Jaxon leaves everything to him, he decides to take Katerina off her cases and sends her to babysit his kids. But it doesn't take long before an attachment is formed between Katerina and the kids. Seeing this, brings out another side to Tristan. As Katerina gets to know Tristan, she understands that his weakness is his kids. There's definitely some chemistry between Tristan and Katerina and once they establish things, their relationship grows rapidly.
The story doesn't have any angst or heavy drama, which can be a good thing, but the story wasn't long enough for me. The author wrapped up the end very quickly and told us what happened via epilogue. If the story had been longer and readers were able to experience what was happening and how Katerina and Tristan got to their happy ending, I would have loved the story. I felt like I was missing something, when it was all said and done. If you like your romances fast-paced and light-hearted, Breaching the Contract, fits the bill.

Book Info: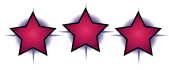 Publication: September 18th 2017 | Pocket Star | Conflict of Interest #1
New York Times bestselling author Chantal Fernando returns with BREACHING THE CONTRACT, book one in a brand new series—The Conflict of Interest Series—about a brigade of lawyers who, despite being bad boys at heart, always end up just on the right side of the law.
Katerina Dawson knows exactly what she wants from life. And as the new associate at the top law firm in the city, she's ready to live out her dreams of becoming a criminal lawyer. But going on coffee runs and babysitting kids during the day was definitely not what she had in mind. She knows that anyone else would kill to be in her shoes, but she has to draw the line somewhere. That's easier said than done, though, when Kat has to confront her handsome boss…
Tristan Channing and Jaxon Bentley run a successful law firm together and the two partners couldn't be busier right now. When Jaxon suddenly takes a leave of absence, Tristan begrudgingly assumes responsibility of the new associate, the hot new associate, who has curves for days. Needing to keep his distance from her, Tristan sends Kat on needless errands and has her doing work even an intern wouldn't touch, like picking up his kids. But his plan backfires when he sees his children grow attached to Kat and sees her getting comfortable in his home. It triggers something deep within him, and it feels right to have her there. Will Tristan be able to keep his work and personal lives separate, or will he find that his heart holds the final verdict?