Most of the time as I read a book for review, I jot down some thoughts and quotes, in order to ensure that I remember the highlights of what I think the reader would like to know about. However, sometimes I read a book from cover to cover, without a break, because it is just, so, good. Stopping to take some notes would cause too much time to be wasted. Breathe for Me by Natalie Anderson is one of those books.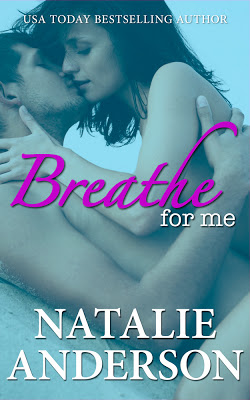 Chelsea Greene is trying to find her herself. Two years ago she was lucky enough to survive a horrific car accident. Her fiance did not. The physical damage to her leg serves as a cruel and constant reality of her guilt, suffering and powerlessness. Recuperation and rehabilitation coincided with her lack of freedom, she was suffocating. Chelsea craves independence and now that she is mobile, temporarily moves to NYC to achieve it. She doesn't want any help or assistance of any kind because she believes she is more than capable of taking care of herself.
Chelsea aspires to be a full-fledged urban planner. Due to her accident, she had no choice but to put her career and studies on hold. Now she is interning and creating her dream in the process. Chelsea is an artist and naturalist. Her goal is to sell pizza, in a very small space between office buildings, surrounded by her home grown greenery. Nature in the midst of concrete.
Xander Lawson is a very successful security expert. He owns and manages his own company, which allows for his free and fun lifestyle. However, he works hard and takes nothing for granted. Due to his father's criminal activities, Xander's early childhood was unsafe and insecure. So his mother sought refuge with her brother, where Xander grew up with his cousins in the confines of his over bearing uncle. He was safe and had a roof over his head, but the constant belittling from his uncle to both he and his Mom, fueled his desire and need for independence.
Xander is somewhat of a player. He is athletic, good looking, and arrogant. He has never had a serious relationship. Xander believes that his father's lifestyle will always define him. So he ensures the safety and security of others by not seeking a long term relationship.
The heat is immediate when Chelsea and Xander meet. Both are looking for hot sex and passion without any emotional baggage. When it comes to sex, Xander likes being in control and Chelsea enjoys giving up control. They are perfect for each other. Every time they get together, their lust and longing ignites to a new level.
Naturally, Chelsea and Xander get to know each other better. Their barriers to a loving relationship are slowly unraveling and the secrets of their past lives are being discovered. Maintaining only a physical relationship is becoming impossible. Denying their feelings and love is becoming unrealistic.
"Breathe for Me" is the first book in the "Be for Me" erotic romance series. It is well written, sensual and emotional. I had trouble getting through some of the chapters on account of my tears. This is a hot erotic romance with very detailed and exciting love scenes. I can't wait for the second book.
Book Info
Publication Date: April 25, 2013 (Be for Me 1: Xander)
Buy Links: A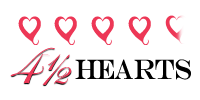 The last thing Chelsea Greene wants is to be rescued, but that's exactly what happens when she's caught wearing nothing but her swimsuit during a midnight emergency evacuation drill. Turns out her 'hero' is a former lifeguard who has no hesitation in offering the kiss of life. So not happening, right?
But for emotionally chastened Chelsea, one touch changes everything. She discovers a desire to satisfy this arrogant, demanding tease. Unable to express her own fantasies, she finds unspeakable pleasure in serving his.Xander Lawson exudes easy charm. He likes a woman unafraid to match his appetite for unfettered fun. He doesn't do complicated or emotional. But the raw need emanating from fragile Chelsea compels him closer. He can't resist spinning a sensual fantasy world around them.
As passion spills outside their carefully selected boundaries, Xander learns Chelsea's stronger than he first thought. But is she strong enough to handle the intensity he's always kept hidden?