Claiming His Pregnant Bride by Sarah M. Anderson: Runaway bride? Runaway pregnant bride? Oh no, this is a recipe for disaster,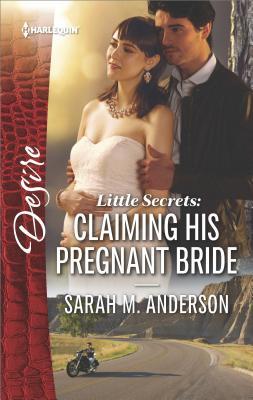 but why does it seem like it's calling you back?
Kate Burroughs knew she was a mess. Pregnant and in shock on her wedding day she meets a man out of her fantasies. What does that mean though? What is going to happen? She's just lost everything including her family and now a new man…
Seth Bolton didn't know what was going on, all he knew was that the instinct to protect was there and he was going to. It shouldn't be that hard, right? The only problem is once it's over he can't get her out of his head.
It doesn't take shared DNA to love or to be "family", or does it? Does it take "owing" someone? Or is it really all about the heart?
WOW! Ms. Anderson has managed to give her readers both heat and fantastic emotions in this novel. She manages to play on your heart strings. Laying it all on the line giving you insight and letting you in on a bit of what she thinks family really means. Her characters are charming, the story refreshing and the ending will have you crying happy tears.

Book Info:

Publication: Expected publication: August 8th 2017 | Harlequin Desire | Little Secrets #2
Has this runaway bride found the man of her dreams?
Restless—that's businessman and biker Seth Bolton. But when he rescues runaway bride Kate Burroughs, he wants more than he should with the lush mom-to-be. He's never been one to settle down, and he already has plans to leave. The best he can offer Kate is a no-strings fling…
And in spite of her better judgment, Kate says yes to Seth. She needs what he can give her, for however long it lasts. But soon they'll both have choices to make. She left the wrong man at the altar… Will Seth turn out to be the right one?