In Claiming his Scandalous Love-Child by Julia James, Vito Viscari wanted Eloise Dean the moment he met her. Too bad he couldn't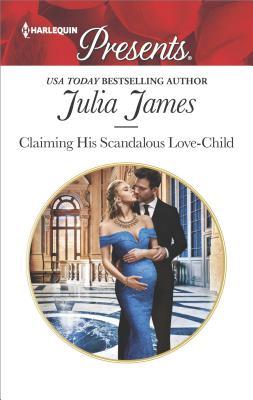 offer her forever when he was so determined to honor the promise he made to his father, which meant marrying a woman he didn't want. Yet, after going their separate ways, Vito realizes Eloise is the one. Getting her to see reason, so they can be together is tough enough. But when he discovers what she's hiding from him, will he be able to forgive her, or will they lose their chance at happy ever after?
"I want you to be my future, Eloise — to be with me always, to make your life with mine. I have no doubts, no questions, about that. What happened between us – that nightmare in Rome – has only served to make me absolutely sure of that. Absolutely sure. You mean everything to me – and you always will."
Although I was charmed by the moment the hero and heroine met, I wasn't feeling this couple's chemistry at all until this pair went their separate ways and then later found their way back to each other. Really, it seemed too fast and not enough build up. Yet, the more this story progressed and the way things went awry between Vito and Eloise, the more I found my opinion of the main characters changing from thinking everything was too perfect to enjoying the fact that Vito had his work cut out for him in winning Eloise back. Will Vito and Eloise ever be able to trust each other completely? Will Eloise be able to realize that Vito is nothing like her father; a man that abandoned her because she wasn't the child he wanted?
As for the dialogue, it took me a while to warm up to the main characters. However, the moment the other woman; the one Vito was being forced to marry entered the story, I found myself intrigued because Eloise realizes that her and Vito's relationship isn't the fairy tale she imagined it was or could be in the future. Will Vito and Eloise find happiness? Yet, in saying that, I liked how this story progressed once the hero and heroine went their separate ways and then how Vito found and did everything he could to win Eloise back, even when it seemed she didn't want to be found. He's persistent, confident and I liked how determined he was to convince her that he deserves a second chance. His words and actions prove that nothing is more important to him than her.
While the heroine, everything she goes through with Vito makes her strong, courageous and I liked that she didn't rush into things with Vito a second time. She needed time to discover if she could trust him completely and I could understand why she kept her secret for a while. How could she know that Vito wouldn't do the same as her father once he knew the truth of what she was hiding? Moreover, I couldn't help but feel sorry for the heroine when it came to her relationship with her mother, because her mother is not the maternal type, even though it's palpable the woman would do a lot for her daughter.
She touched his cheek, her eyes searching. "Not everything in life is perfect, Vito. You are I both know that – we each have our own deep sorrows. But –" she'd taken a reviving breath "—we also have more than our share of joys!"
Overall, I did enjoy this book, as Vito and Eloise's chemistry does get stronger because of the hero needing to win the heroine back and Eloise not making it easy. The way this story ended had me worried this couple wouldn't get their happy ever after since it seems they still have trust issues. However, I liked that the heroine didn't give up on Vito and how she went about getting him to listen and understand why she was so secretive when it came to something she really needed to tell him about. I also liked what the heroine's mother did for her and Vito, as it shows how much she cares and how far she's willing to go to make things right for the hero when it came to what he lost when he chose Eloise. I would recommend Claiming his Scandalous Love-Child by Julia James, if you enjoy whirlwind romances; second chance romances; or books by authors Heidi Rice, Sharon Kendrick, Louise Fuller and Michelle Conder.

Book Info: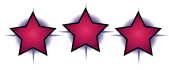 Publication: October 17th, 2017 | Harlequin Presents |
The consequence he must claim!
Eloise Dean was an innocent in every way, until she met Vito Viscari! The charismatic Italian tycoon swept her off her feet and into his bed, promising her unimaginable pleasure. But as she reveled in his seduction, Eloise had no idea he could never be hers…
Duty to another forced Vito to end his and Eloise's scorching nights together, but he cannot put her from his mind. Months later, desire drives him back into her arms. Only then does he discover the shocking truth: Eloise is carrying his heir. Vito sees just one way forward–to legitimize his love-child with a vow!