Concealed Identity by Jessica Patch: From the very beginning Concealed Identity is chock full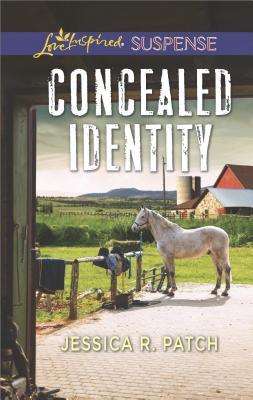 with suspense, as Blair and her sister become targets of attempted murder on their way home from an auction. Blair has quite a strong inkling of who is responsible but keeps this secret from her sister, not wanting family members to know of the evil that Blair's former in laws were capable of.
As the story progresses, it becomes clear that Blair had previously been married to a man from Colombia who was a mastermind for one of the notorious drug cartels. He was murdered by what Blair believes was a rival cartel member. By living in a small Tennessee town, Blair is hoping to stay off the radar, and have a quiet peaceful life with her sister and brother. However, her brother has gone missing, Blair suspects due to his previous drug addiction.
Early in the story Blair and her sister Gigi are rescued from the attempt on their lives by Holt a DEA agent, who leads them to believe he is a new shop owner in town instead. Holt must keep quiet that he has been working with their brother, who is an informant. He is also searching for the brother to ensure his safety. Repeated attempts to harm Blair make it clear that the evil attackers are seeking either information they believe she has, or items they believe she has in her possession from the auction. Holt must use every resource in his power while undercover to keep them safe.
I highly recommend this story as a powerful suspense with romance mixed in. And fo readers who like surprise endings? Well, readers will definitely be surprised by some of the culprits!
Book Info:

Publication: January 3, 2017 | Love Inspired Suspense | None
After Holt McKnight's criminal informant disappears, the DEA agent must go undercover to get close to the missing man's sister, who may know more than she's letting on. But when Blair Sullivan's attacked, it's up to him to protect her—without blowing his cover. Blair isn't sure she can trust her new neighbor, Holt. After all, the last charming and handsome man she fell for was her late husband, and he turned out to be the brother of a ruthless drug lord. Yet when it's clear the target on her back is somehow linked to her past, she has no choice but to accept Holt's protection. Even if getting close is the last thing her scarred heart can handle.