Conveniently Engaged to the Boss by Ellie Darkins: When your father announces he is retiring and handing you the company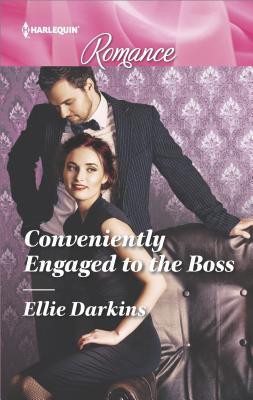 everything should be great, right? Except it's not and throw in a couple of major misunderstandings and Eva and Joss won't know what has hit them. That is until things are too far gone to do anything other than just hope for the best and see where that takes you.
Ms. Darkins has written an interesting novel that touches on some fairly serious subjects. This novel touches on clinical depression, abandonment, cancer, death while still having a great romance blossom.
This is a wonderful book that showcases the growth of two people from lonely, tieless people and makes them blossom. She handles dark subject matters with grace and skill allowing the readers to see how real the problems are while showing them that they can be overcome and find true love.
Conveniently Engaged to the Boss by Ellie Darkins is a bit heavier of a novel, but a good one for certain.

Book Info:

Publication: September 5th 2017 | Harlequin Romance |
From assistant to fiance! Joss Dawson knows the one thing that will make his dying father happy is to see his son find lovethe problem is, he's sworn off love forever! But the answer's simple! Asking his father's fiercely intelligent, beautiful assistant Eva to play the perfect rolehis fiance. Only for Eva it's not that easy Pretending to be Joss's fiance threatens to ruin the life she's worked so hard for! And how will she keep her head when she's losing her heart to her frustratingly attractive new boss?