In Designs on the Cowboy by Roxann Delaney, Dylan Walker has spent that last fifteen years after his parents' death pushing everyone away, He has minimal contact with outsiders, even with his family. His only goal is to keep working on the family's century-old ranch and keep making a success of it, even if the actual family home has been falling into disrepair.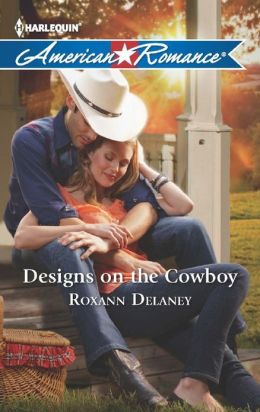 Glory Andrews, former prom queen, has returned to Desperation, Oklahoma to try and make something of her life. After living the life that was mapped out for her by her father and an ugly divorce, she is now ready to make some of her own choice and so she starts her new antiques and interior design business.
With the insistence and pressure from his sister, Dylan has reluctantly agreed to have someone re-design and restore the family home. What he doesn't expect is that the person chosen by his sister is Glory, the girl he had a crush on while in high school. But staying away from each other will not be easy no matter how much they both want that.
Glory does not want another relationship that will make her into a trophy wife again, and will do almost everything to avoid making that same mistake but she feels an attraction towards Dylan that she cannot deny and the more she sees him the more she wants to tear down the walls he has built around himself and his heart and see the Dylan that she remembers, the boy that had a crush on her.
Things will not be easy for either Dylan or Glory, for first they must open up to each other on the things that made them into the adults they are today and see that they were not at fault for the things that happened in the past. But also they must be willing to open their hearts to the opportunity of having the love they wished for when they were teenagers.
Wow, I have to say that I have missed a couple of books in this series. I remember reading one of the first books based on Desperation, Oklahoma and having so much fun with the characters. Now that has not changed, I can still see a little of the old characters I fell in love with and remember while falling in love with new ones. Even if some new ones have come back home to Desperation and I need to know how their love story happened, so now I have to look them up and catch up.
If you like a fun, sweet romantic reads, you will fall in love with the characters in Desperation, Oklahoma so make sure you don't miss Designs on the Cowboy by Roxann Delaney.
Book Info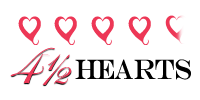 Publication Date: June 4, 2013 | Series: Harlequin American Romance (Book 1455)
A Cowboy Fixer-Upper
Loner Dylan Walker has spent the past fifteen years pushing other people away. His family's century-old ranch house, once a showpiece of Desperation, Oklahoma, has fallen into disrepair since his parents passed. Still, Dylan thinks his sister went too far in hiring a renovation expert to invade his home and his life.
Peppy former prom queen Glory Andrews has her work cut out building a reputation as the town's premier interior designer. The Walker job is the first big step toward reinventing herself after an ugly divorce. She can't fail—and she won't. Even if Dylan seems dead set against change.
But Glory is doing much more than redecorating a home—she's determined to show Dylan that he can let go of the past and they can have a future together. If only the stubborn cowboy will let her!