Dragon Storm by Katie Macalister: Constantine is determined to break the curse put on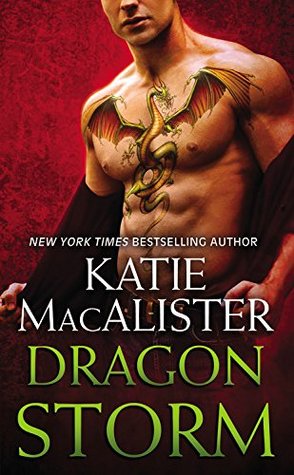 all dragons. When he breaks into a demon's dungeon to obtain an artifact that will help him break the curse he runs into Bee, a charmer. Bee, who had been captured by the demons while trying to steal the artifact herself, begs Constantine to help her out. After escaping from the demons they join forces, determined to break the curse and save the dragons.
I liked Bee and Constantine. Even though other dragons didn't like them and didn't believe in them, they were determined to save them. Both of them had painful pasts that they were determined to move past. The pair also had playful banter between them, which provided some levity despite the seriousness of the situation they were facing.
"Why would you even go there?" Bee asked, squinting at him. "How do you get from barrel of monkeys to sexual kinks? Wait–you aren't one of those freaky guys who gets off on things like animals and bondage and…well, I guess barrels–are you?"
"I am not freaky," Constantine said with much dignity. "These is no sense of freaky in exploring those items and apparatuses meant to enhance sexual pleasure. It is an entirely normal and natural thing."
Bee stared at him for a second before shaking her head, and saying softly, "No. Not going to ask."
Bee and Constantine travel with a head (yes, only a head), named Gary. Despite the fact he had no body, he also wanted to help his new friends.
"I knew it!" Gary crowed before adding in a lower tone, "Sorry, monsieur, I must refuse your generous offer. My friends need my help in saving the world."
Bee shook her head and saying, "Somehow, I never thought this day would end up with me hunting a demon lord with an ex-dragon and a head in a hamster ball."
This is the second book in the series, and I would recommend reading the first book before this one. There's some hostility between Bee and her sister, Aoife, as well as between Constantine and Kostya, Constantine's godson and mate of Aoife. The first book is about Aoife and Kostya. While it may not cover the animosity between Kostya and Constantine, it may explain why it existed between the sisters. They make reference to an event that happened when they were younger, but they don't go into detail, which made it feel like I was missing something at times.
If you enjoy paranormal stories, especially those featuring dragons, Dragon Storm by Katie Macalister may be for you.
Book Info: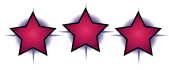 Publication: November 24, 2015 | Forever | Black Dragons #2
According to some (including himself), Constantine is one of the greatest heroes of dragonkin who ever lived. Too bad he's now lonelier than ever and his biggest adventure involves a blow-up sheep—until he has an opportunity to save his kind once again. All Constantine has to do is break into a demon's dungeon, steal an ancient artifact, and reverse a deadly curse. The plan certainly does not involve rescuing a woman…
TURN UP THE HEAT
Bee isn't sure whether to be infuriated or relieved when Constantine pops up in her prison. The broody, brawny shifter lights her fire in a way no one ever has before, yet how far can she really trust him? Their chemistry may be off the charts, but when push comes to shove, Constantine will have to make a crucial choice: to save the dragons or the woman he's grown to love with fierce intensity.