Enticing the Enemy by Jules Court: As a female defense attorney and a childhood growing up on the wrong side of the tracks, Erin has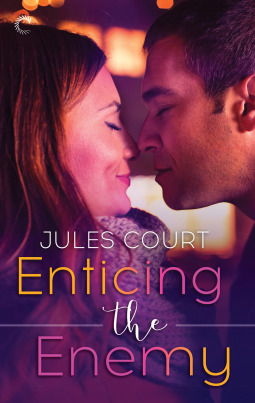 to be the toughest and the most put together. The only one who seems to get past her walls is Detective Daniel Cruz, also known as the man who seems to keep messing up her cases.
After being undercover for years, Daniel doesn't even know how to be himself anymore, let alone how to deal with the attraction to Erin. Yet she's also the only one who's made him feel at all alive in years.
They couldn't be more different, but the tension burns hot. When one kiss occurs, neither can stop it there. And even though a future isn't what they want, it might just be inescapable.
She just needed a reaction, something to force him to acknowledge her. Something to shake that preternatural calm.
Reaching up, she hauled his head toward hers. Her kiss landed with more enthusiasm than skill.
What the hell was she doing?
I really do wish this was a full story. I wanted to get so much deeper with both Erin and Daniel. Both had these intense histories that really could've used more development, but there can only be so much in a novella. Instead, what I felt a lot of, especially from Erin, was anger. Both felt too unfinished and I needed more from them.
Otherwise, I liked them together. I can't say I ended the story feeling the HEA because they weren't able to get deep enough with one another. It felt more like them lusting one another and diving into that. But even with just the lust, I appreciated the strong passion built between them and the fact that they were the only ones able to really reach the other.
Even as the second in a series, Enticing the Enemy can be read as a standalone. Just to get more of a feel for the side characters though, it might be good to start with the first. For those who love an enemies to lovers romance, novella form, I recommend this story.

Book Info: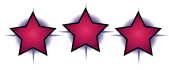 Publication: May 29, 2017 | Carina Press | Hot in the City #2
Defense attorney Erin Rafferty has to be tougher than her male colleagues to prove herself in the courtroom. A pit bull in a teacup-poodle package, her hard-earned hard-ass persona isn't easily undone. But one man has proved himself capable.
Rugged, tattooed Detective Cruz is honest, solid—and his testimony on a past case devastated Erin's career. When a blind date has their paths crossing again, she has no intention of consorting with the enemy, even if her loss wasn't entirely his fault. Then she gets close enough to him to feel the sparks, and even Erin can't bring herself to object.
Undercover cop Daniel Cruz never dreamed he'd see that sexy lawyer ever again. She's just the shot of adrenaline he needs after being lost and alone too long in a job that's beginning to get the best of him. However, getting the cautious Erin to trust in something more than a series of hot trysts isn't easy. And with a new case threatening to put them right back where they started, this time their future together could be on trial, too.