Entwined by J.C. Harroway: If you love second-chance romances, you'll thoroughly enjoy J.C. Harroway's Entwined. It's an emotional and heartfelt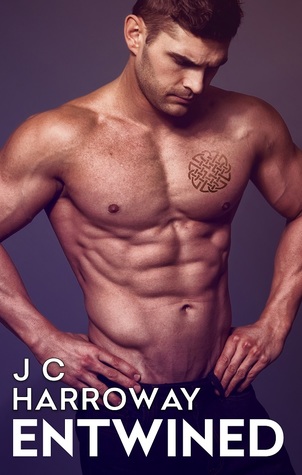 story where two people have the opportunity to find love.
Jess Bellamy is a nurse in London who left her hometown suddenly and without explanation five years ago, and she hasn't been back or spoken to anyone from there. One of the people she left behind was her boyfriend and love of her life, Morgan Price, and she broke his heart. She is only returning home now, because she is the maid of honor in her cousin's wedding, but she knows she will have to face Morgan again when she does.
When Morgan and Jess do see each other again, it is obvious they are both still in love, but Morgan is still very angry with Jess for leaving the way she did. The weekend has the potential to get very complicated between them and possibly even disrupting the wedding; therefore, Jess seeks Morgan out to try and smooth things over – at least for the weekend. Although she is not ready to explain why she left, she wants to get to a place where they can at least coexist. When they are alone together again, the fierce attraction between them is still alive and sparks ignite and old feelings flame, but Jess is still planning to leave again.
You'll heart will squeeze for Morgan as he grapples with the pain of losing Jess and the memories her return stirs. You can feel how much he loves her and is desperate to understand what happened between them, and although Jess still loves him too, she has wrapped herself in protective layers. It is understandable why Morgan would not trust her when she still is hesitant to tell him what happened five years ago.
Entwined is gut-wrenching at times, but the love story is romantic and will make you believe in second chances. You won't regret the experience of reading Jess and Morgan's story.
Book Info:

Publication: January 15, 2017 | Escape Publishing | Recovery #2
Your true family is the one you choose…
When nurse Jess Bellamy returns to her hometown for a cousin's wedding, she hopes to completely avoid her ex and first love, Morgan Price. But Morgan is the best man, and the groom's best friend, so try as she might, Jess can't avoid him. Teenage Morgan, she got over. Grown up Morgan is infinitely hotter, infinitely more successful, and infinitely harder to ignore.
When they re-kindle the explosive physical connection between them, Jess hopes they've burned it out of their systems. She left everything behind five years ago after her father's funeral, including Morgan, and she's leaving again in two days. She had good reasons for going, and good reasons for staying away.
But as Morgan and Jess explore their searing passion during that lost weekend, Jess is tempted by what might have been and haunted by the ghosts of what was. She has two days to decide whether to keep her secrets or keep the only man she's ever loved.