Ever After by Rachel Lacey: After being arrested for vandalizing the chicken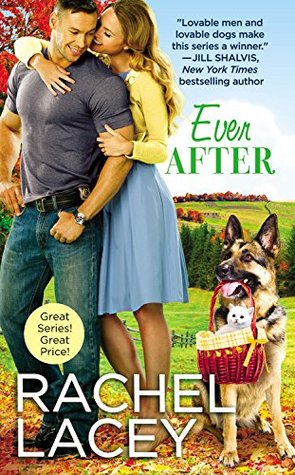 slaughterhouse in her town over their abuse of the chickens, Olivia never expected to be put in the way of uptight officer Pete Sampson, her exact opposite.
"You want to tell me what you're doing out here tonight?"
She kept her back to him. "It's fairly obvious, right?"
He looked up. The side of the building dripped with big, red letters. It was obvious all right, but he wouldn't be surprised if she tried to talk her way out of it anyway. "Chicken ass?" He read. What the hell was that even supposed to mean? Kids these days. He shook his head in annoyance.
She made a choking sound, squinting up at her handiwork. "I wasn't finished."
"Do tell."
"It was supposed to say Chicken Assassins."
Pete wants Olivia and he wants her badly, just not long term after his divorce and his own parents' bad romance, but if he does go near her, it means he won't be in the running for promotion to detective given his boss's dislike towards Olivia.
Despite the reasons why they can't, Pete and Olivia begin a romance anyways, unable to resist the burning passion between them.
Ever After is a very sweet story, and if you're a fan of dog and animal stories, you'll definitely love it. Very involved in activism, Olivia is all about saving the animals, especially the chickens in her pet cause.
I like the crossroads Olivia and Pete are at with each other. Both in their personalities and in their career advancement problems. Despite their attraction, they have to choose between each other and moving forward in other aspects of their lives.
One small issue I had is that at times Olivia's point of view felt almost a little preachy about animal activism. Outside of that I don't feel she had much character development. The story's development is definitely focused on Pete and his changing views both towards Olivia, his work, and his family. Whereas Olivia was very lackadaisical about her life, waiting till she's thirty to make an actual decision about what to do. It's not a trait I admire in my heroine, so I really wanted more from her. Their romance, though, was definitely very sweet. And I loved how Pete felt about her.
Book Info: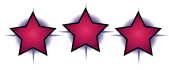 Publication: August 25, 2015 | Forever | Love to the Rescue #3
CAUGHT IN THE ACT
Olivia Bennett is not having a happy birthday. Instead of blowing out her twenty-nine candles, she's stuck in jail, caught red-handed in a graffiti incident that (perhaps) involved one too many strawberry margaritas. Worst idea ever. The only bright side is that she ended up in the strong arms of the most gorgeous lawman she's ever seen.
Pete Sampson (aka Deputy Hot Stuff) faces intense pressure from the sheriff to find out who's behind a string of vandalisms. And after her spray-painting spree, Olivia is suspect number one. Still, Pete can't stop thinking about her. Wanting her. Now he's torn between his duty and his overpowering desire for the vivacious waitress. But he may have to bend the rules because true love is more important than the letter of the law …