February or Forever by Juliet Madison: Drew Williams, the man who has Grammys, cds, and screaming fans everywhere has come home in secret in hopes that his reputation can be salvaged. Did he do anything wrong? Not unless you count picking the wrong woman to get involved with. He just needs some time, some relaxation and some yoga.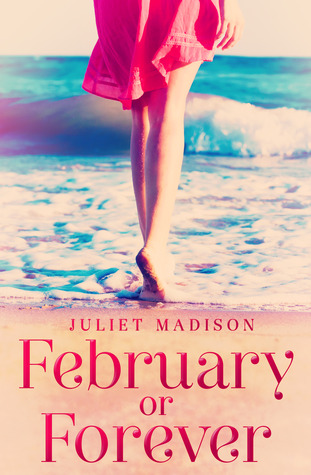 Chrissie Burns is a woman who never quite got over her past and it keeps haunting her. It strained her family relations, made her leave her first career, caused and then ended her first marriage. What else was her past going to do to her? Other than bringing her back to where it all began.
When Chrissie begins her month long teaching assignment she has no idea what to do with a one of her favorite stars. Drew is such a down to earth guy and a great guy at that. Together they learn about one another, they share in family stories and family adventures. Until tragedy strikes and as they say it's not in what happens so much as how you handle what happens.
Not having any experience with Ms. Madison's work before I can say this was a sweet well written story. It follows the lives of Drew and Chrissie, two more experienced characters who are living life in real time, struggling with real life struggles and in a strange twist of fate the more "normal" of the two is the last one to realize what is happening. The book is very sweet and a good romantic story. The writing is well done and the main characters well built. It does seem to have a little momentum issue starting really fairly slow, and then going at a nice pace to end more quickly than I would have liked. Overall though when I see another novel by Ms. Madison I would definitely pick it up.
Book Info: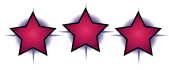 Published February 1st 2014 by Escape Publishing
In this heartwarming coastal romance, Escape bestselling author Juliet Madison asks, what if your favourite celebrity fell in love with you?
Yoga teacher and single mother, Chrissie Burns has a plan: move into the rundown beach house left to her by her deceased aunt, renovate it, sell it, and move on. The scene of a terrible accident years ago, the house needs to get out of Chrissie's hands as soon as possible.
But Tarrin's Bay, where the house stands, has more to offer than bad memories. The town is lovely, the people friendly, and even Chrissie's young son finds friends and begins coming out of his shell. Employed at Serendipity Retreat as a yoga instructor, Chrissie is shocked to be given the role of private teacher to Drew Williams, Australia's top singer/songwriter for the month.
Relationships between instructors and clients are strictly forbidden, but Drew draws happiness out of Chrissie with his down-to-earth nature and sense of humour. Days of stretching and bending may bring Chrissie unexpected peace and strength, but she knows that this interlude must end, and there's no pose or position to aid her when Drew walks away and leaves her broken-hearted.