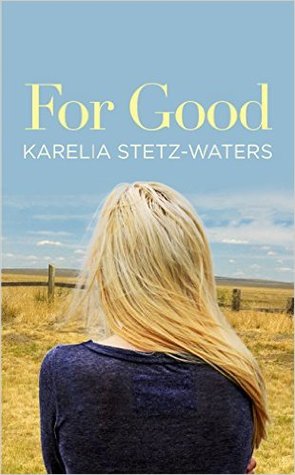 For Good by Karelia Stetz-Waters finds Kristen Brock as the new district attorney in a town filled with bigotry. She meets Marydale Rae, former rodeo queen/convicted murderer working as a waitress in the local diner. Needing a place to stay, she takes Marydale up on her offer, not knowing her pass. When Marydale makes a move on her, Kristen, who never thought about being with a woman, begins to wonder if Marydale could be someone she could love.
I'll admit this was my first F/F book, so I wasn't sure how it was going to be. For the most part I enjoyed it. The characters were interesting, and the storyline involving finding a way to prove Marydale had acted in self-defense was engaging.
My only issue is that there's a lot of darkness for the characters in this book, especially Marydale. Her childhood wasn't great, the town was full of bigots who took every turn to gossip and pick on her, and the Holten family is determined to make her life miserable because she killed one of their own. Even when she's finally able to escape Tristess, she's still hounded by the Holten family and dragged back to town to jail for a parole violation. Those in town who weren't bigots were apathetic to her plight. When the owners of the B&B told her people wanted to come celebrate her and what she had accomplished, she immediately said no. I couldn't blame her; not one person in all those years had come forward and tried to help her. No one stood up for her except for her friend Aldean, and eventually Kristen. I normally don't mind a little angst, but no matter which way she turned, Marydale couldn't catch a break.
If you're looking for something upbeat and cheery, this definitely isn't for you. But if you're willing to travel a long, often bleak road on the way to finding happiness and acceptance, you should give this one a try.

Book Info: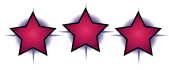 July 5, 2016 | Forever Yours | Out in Portland #2
In this too-small, dusty town, brand-new district attorney Kristen Brock knows she'll never fit in. Still, the job will look great on her résumé—if she can just keep her head down and play by the rules. Because in a town run by a self-serving, powerful family, the last thing Kristen needs is trouble . . . but one kiss from the beautiful ex-rodeo queen Marydale Rae turns her world upside down. And Marydale is definitely trouble.
Marydale didn't intend to hide her past from Kristen, but the prospect of a friend who doesn't know she spent time in prison is too tempting to pass up. Add in the passionate night they share, and Marydale never wants Kristen to know the truth. But small towns don't keep secrets, and the powerful Holten clan is determined to destroy anything and anyone who makes Marydale happy.