Hard to Break by Bella Jewel: When her alcoholic father sells the family garage, Quinn is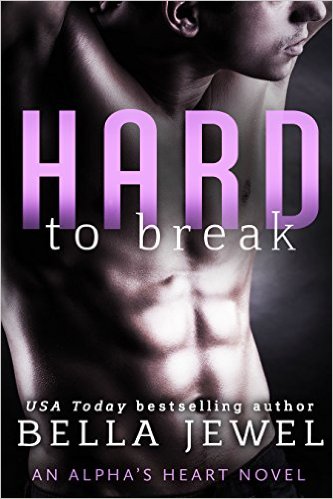 heartbroken. Having spent her life there, first with her dad, and then running it when she was hold enough, she never wanted to leave. So when Tazen, famous custom car builder, buys her out she refuses to leave him alone. Spending each day in the garage, bothering him until he makes her apart of his team since she knows she's the best mechanic around.
But the passion between Tazen and Quinn makes things fiery between the two as they fight it, Quinn especially. Not really the romance sort, all she wants is to work in her garage and ignore the man who stole it from her. But Tazen won't let her. He decided he wants her so he's going after her hard.
"A dimple appears in his cheek. Well, now I have wet panties. 'I'm here to see a dude named Quinn. Heard he's running this,' he glances around, 'old fucked-up place. Get him for me, will you, love?'
Oh. He. Did. Not."
I enjoyed Hard to Break, mainly because it is a bit different than I usually read. But both Tazen and Quinn annoyed me a bit. Their beginning impressions were so different to what they actually were, it was confusing and kept taking me right out of the story.
Tazen comes across initially as an arrogant ass, but he becomes such a sweetheart. I couldn't even relate the two sides to him. And Quinn sets herself up as a tomboyish hardass, but she falls apart so often throughout the story that I just felt she was weak and not at all what I expected when I began the story.
Despite their faults, their interactions were a lot of fun. The hate to love relationship is always a favorite of mine, and if you love it too I'd recommend giving Hard to Break a try just for their pranks and refusal to get along in the beginning.
Book Info: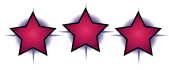 Publication: October 13, 2015 | St. Martin's Paperbacks | Alpha's Heart #2
Quinn has spent her whole life working in her dad's garage, leaving her more comfortable with a carburetor than a curling iron. Her world is turned upside down when her beloved garage is bought by none other than world famous, sexy as sin, custom car builder, Tazen Watts. He's the one man she can't stand…even though he makes her hotter than a high performance engine in top gear.
Tazen has no use for Quinn, at least not professionally, and he's making sure she knows it. But there's a spark between them that she's finding hard to ignore. She's determined to prove her talent is as impressive as her sassy mouth. When she finds out Tazen is hiding a secret that could bring down his career and everyone involved in it, she wonders: is falling for him is going to be work the risk?