Hard to Fight by Bella Jewel: Grace is fed up with getting only the small jobs at work because she's a woman. After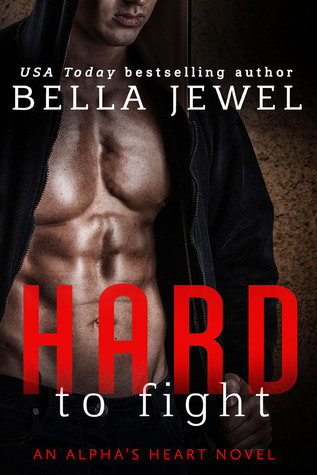 confronting her boss, she goes out for a night on the town with her best friend where runs into a mysterious, attractive man. The next day her boss finally gives her a chance to prove herself on a big job. The problem? The picture of the man she needs to bring in is of the man she ran into the night before.
I have conflicting feelings about Grace. She's a bounty hunter and a strong woman. She's working in what's considered to be a man's profession, determined to prove that she can make it. She acknowledges she has a size disadvantage compared to the men in her office, but she doesn't let that stop her from catching people. My issue is that while she seems so strong in that aspect, she comes across as weak in others. Her mother and sisters treat her terribly, but she just takes it without standing up for herself. For five years her boss has only put her on smaller cases, yet she waited that long to confront him and demand she be given a larger case. She knows she should turn Raide in, but she fights with herself constantly about doing so. It just felt she was built up to be this strong woman in all aspects but she really wasn't.
Raide was simply a man trying to prove that he didn't kill his sister. Instead of telling the police what really happened that night, he was determined to get his vengeance on his own. It seemed like things would have been a whole lot easier for him if he just confided in the police, but it was never really explained why he didn't.
A few things, other than the characters, took away from the story for me. First, it moved slowly in the beginning. There were times where it felt like it was dragging. Another is the insta-love, which a bit of a pet peeve for me. They don't really know each other, at least in the beginning, but they sleep together and suddenly they're in love. It just wasn't believable. Then there was Grace and her flip-flopping about turning Raide in. At one point she decides she's going to prove his innocence, then she's back to wanting to bring him in. She should have acknowledged that her judgment was compromised and asked her co-workers to take over.
The story wasn't awful and I'm sure others out there will enjoy it, but this one wasn't my cup of tea.

Book Info: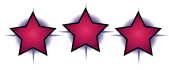 Publication: August 11, 2015 | St. Martin's Press | Alpha's Heart #1
Grace is a bounty hunter who wants to be taken seriously, but her boss refuses to believe that a woman can bring down a dangerous criminal. She finally gets a chance to prove herself when she's given the case of a lifetime: capture Raide Knox and bring him to justice.
Raide is a dangerous fugitive on the run…and the sexiest man Grace has ever met. Catching Raide won't be easy. He's not the kind of man to go down without a fight. Raide is more intense and frustrating than any man she's ever had to deal with, and the instantaneous attraction that sparks between them is undeniable. One thing is for sure…it's going to be a case they will never forget.