Heat It Up by Stina Lindenblatt finds ex-NHL hockey player Kyle Bennett coaching in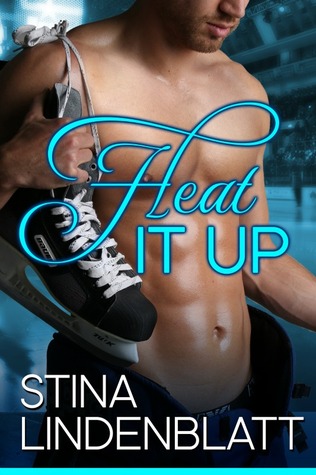 Finland after a drunk driver kills his wife and injures him enough to cut his career short. Sofia Phillips goes to Finland as part of a work exchange program in order to gain experience as an athletic trainer and to spend time with her grandmother. When the two meet in the sauna, it's instant attraction, only Sofia doesn't trust men because her father cheated on her mother, and her last boyfriend cheated on her. Kyle has an uphill battle to prove to her that he can be trusted.
The characters in the book were only so-so for me. Kyle's wife was killed by a drunk driver, his career was ended by a drunk driver, yet he deals with his pain by drinking. Granted, he always refused to drive after drinking, and he even got into a fight with a stranger who was clearly drunk and trying to get into his car, but after losing everything the way he did, I would have thought he'd take his pain out in some other manner. His parents and brother disapprove of him hanging around with Nik, the man he went to Finland with and another coach on the team, but he does it anyways. And Nik, knowing the pain Kyle's in, still encourages him to make poor choices. He didn't seem like a very good friend.
Sofia comes across as naive. Her grandmother gets together with her friend and they try to set their grandchildren up. Sofia tells Joni she's not interested in a relationship, then asks Kyle to pretend to be her boyfriend to keep her grandmother and Joni off her back. Kyle keeps telling Sofia that Joni wants to be more than friends with her, but she keeps insisting that he doesn't. Joni's behavior was blatantly obvious, yet Sofia doesn't recognize it. At times I just shook my head and wondered how in the world everyone could see it but her.
Then there's the connection between Sofia, her ex, and Kyle. Honestly, it felt like it was thrown in there to maybe create more drama, only it fizzled because Kyle didn't really have reaction to it. The part about Sofia's parents seemed to come out of left field, too. She has trust issues because of her father's cheating, but when her parents get back together she seems to have no reaction to it. That, too, just seemed to be thrown in there when it wasn't necessary to move the story forward.
I did enjoy that we get the points of view from both Sofia and Kyle, as the chapters alternate between the two. Readers get to understand what both were thinking and feeling along the way.
Heat it Up would probably be considered New Adult, as the characters are in their low to mid twenties. Sofia certainly acted younger than that at times, and while I wasn't overly crazy about any of the characters, she was definitely my least favorite.
This book would be for people who enjoy the New Adult category and enjoy books about people learning to live again after tragedy. If you're looking for a hockey romance book that actually involves the sport, then you should look elsewhere as this book focuses very little on hockey other than the fact Kyle had played in the NHL and was now coaching kids on a team in Finland. In fact, most of the coaching scenes took place off the ice. Overall it was ok, but it wasn't really a book for me.
Book Info: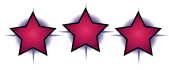 Published: June 14, 2016 | Diversion Books |
Sofia Phillips feels cursed. Her father cheated on her mother, her boyfriend cheated on her—she's done with dating. A summer work-exchange program in Finland is the perfect escape. But instead of gaining experience as an athletic trainer, she's cleaning toilets. Awesome. The trip is a disaster, and even better, she meets Kyle Bennett. In the sauna. Naked.
Sexy hockey player Kyle was the star right wing for an NHL team. But after an accident killed his wife and left him injured, Kyle has appreciated the "therapeutic" benefits of booze and puck bunnies. Now in Finland for the summer, he's coaching in an elite hockey-training camp for teens. When Sofia's grandmother decides to set her up with a nice Finnish man, Sofia recruits Kyle as her make-believe boyfriend. Neither expects their first kiss to sizzle. And neither expects, while stranded on an island during a storm, to have a scorching night of passion.
But as their charade, and then their attraction, develops into something deeper, the past comes back, threatening to destroy them. They must decide if their feelings for each other are strong enough to survive—or it will be game over.