Her First-Date Honeymoon by Katrina Cudmore: Once abandoned you have two extremes to go to; seek high and low for love or vow never to let anyone have the power to leave you.
Emma Fox tried as hard as she could to fall in love, to reach out to have a family. She tried and she kept thinking it was in her reach only to crash and burn spectacularly. After this last time she was determined to find herself and not seek anything other than what she wanted. So she ended up on her honeymoon, alone and single.
Matteo Vieri didn't trust anyone not to leave him. So he just didn't let anyone get close. It was just easier that way. He was doing so well building his companies, not just for him but for all of those that work from him. He couldn't afford to let anyone get close and have any sort of power over him.
Matteo and Emma have immediate chemistry but they are both running scared. The problem is when they are able to admit things to themselves will they be too chicken to admit it to each other?
This story has really great prose. The play between all the actors is well thought out and well developed. While there aren't great twists or turns in this story there is a very sweet love story that will help you see sometimes when you aren't looking life has a way of moving thing right in front of your face.
Book Info: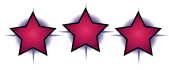 Expected publication: February 7th 2017 | Harlequin Presents |
Honeymoonwith her new boss!
Emma Fox always dreamed of a honeymoon in Veniceshe just never expected to experience it alone! After discovering her fiance was a scoundrel, runaway bride Emma vows to be independent, starting by securing a job with billionaire Matteo Vieri for the week.
As they work together in his palazzo, Emma's warmth and natural beauty capture Matteo's guarded heart. They've already shared a honeymoon, but what will it take for Matteo to persuade Emma to go back down the aisle?