He's So Shy by Linda Cajio is deeply emotional, sweet and hot read.
Richard Creighton is back in New Jersey only to film a new movie. He has not been back to there since he was a child, but the scars from the bullying he received by other back then are still inside him. He may be a very hot and sexy Hollywood star now, but he is still shy around others and deep inside he is still that insecure child that they called the Cretin.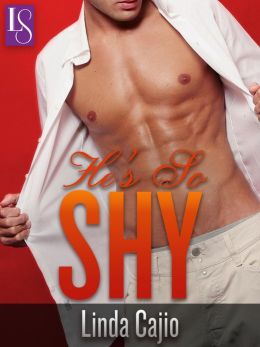 Penelope Marsh is on the set only because her cousin Libby, the director, is allowing to be an observer during her filming so Penelope can use that knowledge with her advance class students when the next school session starts. She knows that she is too tall and her hair to orange/red for her to be attractive to anyone, especially a Hollywood star.
The attraction and sexual chemistry between Richard and Penelope is instant, but neither believes that it can be real, him because she is a local and believes that she will still think of him as the Cretin, and her because she is not attractive enough for a man like him. But sexual chemistry cannot be denied and they feel the pull towards each other more and more until they consummate their love.
Their affair runs sweet and hot, but when the paparazzi come into town things will get complicated. They are in a small town with some very conservative parents and school board, and Penelope will not be willing to risk her job for something she believes will not be permanent.
Penelope and Richard have something great developing between them, but first they must get past their own insecurities before they can see that what they have is not something that will go away, and that without each other they will not be happy again.
I have recently become a fan of Linda Cajio, and I have to say that her stories have captured my attention from the very first page till the very end. They are hot, deep and sweet reads, what more can I ask for. 😉
Book Info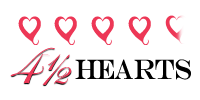 Buy Link: A | BN |
Publisher: Loveswept (April 8, 2013)
When Penelope Marsh last laid eyes on the gorgeous man standing before her, Richard Creighton had been a skinny nerd with glasses. Now he's one of the most popular actors in the world. The only reason he's back in New Jersey is to play the lead in a period piece directed by Penelope's cousin. But Penelope's too old for a schoolgirl crush—especially when the crush in question is a sexy Hollywood hunk.
Still sometimes shocked to be the object of a pretty woman's desire, Richard is most comfortable with the cameras rolling, hiding behind the mask of his carefully crafted characters. Penelope's presence on the set brings back memories of his painfully shy childhood—and yet he's powerfully drawn to the willowy schoolteacher with the long legs and vivid blue eyes. Most celebrity romances must weather promiscuous starlets and invasive paparazzi, but Richard faces a different challenge altogether: proving that he's come into his own since he was a kid—not to Penelope, but to himself.