His Amish Teacher by Patricia Davids: It was such a pleasure to "revisit"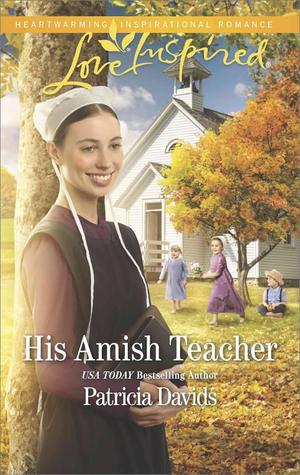 Bowman's Crossing and be drawn into Lillian and Timothy's rekindling of their friendship.
As children they shared a special bond which is just as strong now as adults, now that Lillian has returned to town to teach. She and Timothy are frequently drawn to spend time together, especially as he serves as a firefighter and is responsible for saving her and her students' lives when the school house burns down. Their love and concern for each other as friends does demonstrate that men and women can be friends, and it also demonstrates that friendship is truly a strong foundation for a loving romantic relationship.
However, Timothy fights and attempts to deny his strengthening feelings for Lillian. And Lillian is convinced she will never marry, as she is convinced no man will want her as his wife due to her past health history and a deeply held secret.
I highly recommend this beautiful story to readers of Amish romance, and to fans of Patricia Davids' previous series. You will not be disappointed!
Book Info:

Publication: February 21, 2017 | Love Inspired | The Amish Bachelors #3
For Lillian Keim, instructing children in her one-room schoolhouse is as close to being a mother as she'll ever get. Lillian has a calling to be a teacher, and she won't give it up to marry. But her plans–and her heart–are at risk when she begins to feel more than friendship for lifelong pal Timothy Bowman. When Tim rescues Lillian and her class from a fire, the volunteer firefighter suddenly sees what he's been blind to all his life: he wants his friend as his wife. But something beyond her professional goals is holding Lillian back. He's got to unlock her secret before he loses his friend–and his forever love.