In His Scandalous Heir (Mistress to Wife #2) by Julia James, Cesare di Mondave and Carla Charteris had a whirlwind romance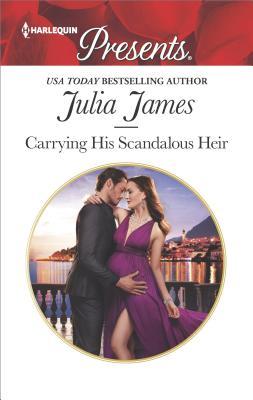 until he broke her heart. Determined to pick up the pieces of her life, she makes some terrible decisions until she discovers she's pregnant. However, when Cesare discovers her secret and proposes, will Carla finally be able to let go of the fact that he hurt her, so they can have a chance at forever after; or will Carla and Cesare go their separate ways?
"There's only one way to do this, darling girl. Only one! When a man does to you what that…that swine…has done to you, there is only one thing to do!" She sat down on the sofa, patted the seat next to her. "Sit down, Carla, and let me put something to you."
Just like the first book of this series, I had trouble getting into the storyline and the characters with the heroine acting all naïve and immature when her relationship with Cesare first falls apart. Why did she have to make some wrong decisions like she did; decisions that had consequences? Yet, in saying that, I did find the main characters won me over in the end and I did like the way this story started with introducing us to the heroine and what she does for a living.
As for the dialogue, it was intense due to the main characters back stories and everything this couple go through on their journey to happy ever after. Really, there's plenty of emotion throughout that had me sympathizing with the heroine. There's jealousy and anger because of the decisions both make that hurts their growing bond, yet I enjoyed how Cesare was determined to make things right and make their bond stronger than ever, especially once he learns the truth about something that will change everything for him. Moreover, the hero is arrogant in believing everything should go his way when it comes to the women he wants, but I'm glad that Carla didn't make things easy for him once he learns of her secret. Why should Carla give him her trust again after what he does that tears them apart? While the heroine, she's hard-working and I liked how driven she was to do her job to the best of her ability. Yet, in saying that, I struggled with reading how self-destructive the heroine was when her and Cesare's relationship went awry. How could she think her mother's advice would be good to follow after what happened between her mother and father?
He poured a shuddering breath. Poured all that he was into his next words. "The choice is yours—it always will be—but if you feel…if you can feel even a fraction of what I feel for you, will you accept my hand, my heart, my life, my love?"
Overall, Ms. James has delivered a read that I did like in the end, but not enough to give it more than three stars, even if in the beginning I didn't feel the connection between the characters, but by the end their chemistry was strong and had me glad that everything turned out the way it did for the pair. I would recommend Carrying his Scandalous Heir by Julia James, if you enjoy the enemy to lovers trope, second chance romances, or books by authors Susan Stephens, Michelle Conder, Kate Hewitt and Tara Pammi.

Book Info: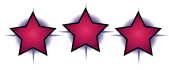 Publication: November 21st, 2017 | Harlequin Presents | Mistress to Wife #2
Pregnant with the Italian's child
Aristocratically arrogant Cesare di Mondave dazzled Carla Charteris when he swept into her life. It wasn't long before the brooding Italian stole her innocence, and her heart. Realizing she'd never be more than a mistress was devastating, but Carla couldn't deny herself one last night in Cesare's arms…
When Cesare discovers the shocking consequences, a thrill of possession runs through him. To claim his heir, it's imperative Carla accepts his proposal–but she defiantly refuses! Now Cesare must use every sinfully seductive skill he has to convince Carla he wants her in the bedroom and at the altar!