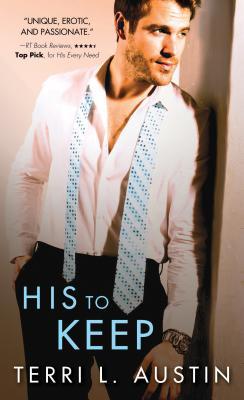 In His to Keep by Terri L. Austin, Iain Chapman needs an investor to get his latest development plan off the ground. He wants in with Trevor Blake. His plan? Hire corporate trainer Brynn Campbell, Trevor's sister-in-law. He figures he'll use her to get an introduction to the elusive man so he can pitch his plan. Only the hardened man who let very people into his life hadn't planned on falling for Brynn.
I wasn't crazy about the first part of the book, and part of it was the way Brynn talked. She overemphasized "I" a lot, and it was awkward reading it, especially when it was in the middle of an otherwise normal sentence. At first I thought it might have been some kind of formatting issue, but when Iain commented on it, I realized that wasn't the case.
He turned his head, his steady gaze following her.
"Why do you say it that way?"
"Say what?"
"Stress the word 'I'. It's odd, yeah?"
As the book progresses she does it less and less, but it did drag the first part down. It also wasn't really explained why she was doing that.
For the majority of the book Brynn comes across as a doormat. She lets her boss take advantage of her. She lets her neighbor barge into her house anytime she wants, even if it's inconvenient for Brynn. She even lets her sisters walk all over her. Iain helps her develop the confidence to put her foot down and stand up for herself, but unfortunately she doesn't reach that point until almost the end of the book. At times it was almost painful to see how much her boss took advantage of her inability to say no. I would have liked to have seen her stand up for herself sooner than she did.
Iain comes across as cold and unfeeling. All his employees are afraid of him, but those who know him well know that's not the case. He had a rough childhood and is simply trying to be successful. He doesn't care what anyone thinks about him, but suddenly he cares what Brynn thinks. He finds himself wanting to be a better man for her sake. The more he gets to know Brynn, the more he starts to feel guilty for wanting to use her to his advantage. When he finally has the opportunity to approach Trevor, he uses the moment to help Brynn instead. He puts her needs before his own wants. It was interesting to watch his gradual transformation.
This is the third book in the series. The first two books feature Brynn's sisters, Allie and Monica, and their husbands, Trevor and Cal. All four characters make appearances in this book, but it's not necessary to have read their books before this one.
Overall I liked the His To Keep, but I mostly liked the second half of the book. If you've read and enjoyed other books by this author, you may enjoy this one as well.
Book Info: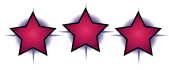 March 1, 2016 | Sourcebooks Casablanca | Beauty and the Brit #3
Iain wasn't just rough around the edges-he was uncivilized, despite all the elegant trappings and expensive suits. And Brynn wanted more of it. She wanted Iain in full-on barbarian mode.
She wanted to be taken.
Filthy rich British bad boy Iain Chapman made a name for himself as a ruthless businessman, but if he can secure an investment from Vegas powerhouse Trevor Blake, Iain could take his business to the next level. Solution? Hire beautifully timid corporate trainer-and Trevor's sister-in-law-Brynn Campbell and seduce his way to success.
Brynn's everything Iain is not: kind, delicate, decent. But she's also got a taste for something a little beastly, and it doesn't take long for Iain to break through her every inhibition. Brynn was supposed to be his pawn, but as Iain gets closer to his goal, he begins to realize he's not ready to let her go, not now, not ever-even if it costs him everything.