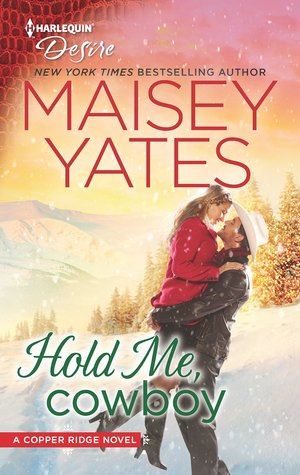 Hold Me, Cowboy by Maisey Yates: Planning a weekend getaway to break her 10 year-long celibacy streak, Maddy's trip takes a twist when her date's not able to make it due to weather and her new lover becomes Sam, artist, ranch-hand on her family's farm, and the guy she shares a mutual hatred with.
But once they start and break the tension that's always been between them and has fueled the feud, neither wants to stop after a weekend, and they decide instead to allow a sex-only relationship for the twelve days until Christmas.
But what was supposed to be sex becomes so much more as both have issues to work out. Maddy needs to leave behind the shame of her past and the relationship that destroyed her, and Sam needs to let himself feel. To break the barriers that keep him separated from those around him.
"You would do that. You would…You would tease me with your steak." Suddenly, it was all starting to sound a little bit sexual. Which she had a feeling was due in part to the fact that everything felt sexual to her right about now.
Which was because of the other man she had been about to sleep with. Not Sam. Not really.
A slow smile crossed his face. "I would never tease you with my steak, Madison. If you want a taste, all you have to do is ask. Nicely."
I usually love Maisey Yates, and while I did enjoy Hold Me, Cowboy, it just didn't compare. I think Yates is fantastic at creating a long, developmentally strong build filled with tension, but this shorter story didn't really allow for that and I definitely felt it. Their arcs were too rushed with so much emotion packed in. It wasn't the most satisfying conclusion with these sudden realizations and years long damages being fixed in a few days. Plus, I will never be able to believe love can occur in such a short time period.
That said, what I had of them I did love. Especially Sam because he's this rough and gruff cowboy mixed with a deeply emotional artist. It's an unexpected mix, but one I definitely liked – especially with his final declaration, which was just wonderful. Maddy, too, I felt her a bit less, but her character has been built over the series so I still know her and I like her sass. But what I really appreciated was seeing her finally find her happiness, one that has long been coming.
I would definitely say be familiar with the Copper Ridge series before reading this one. There's a lot of characters and backstory and it'll just be too confusing if you don't know it. That said, I highly recommend the series, and I do recommend Hold Me, Cowboy if just to finish off Maddy's romance, but also because Yates does a great job with hate to love romances.
Book Info: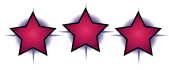 November 8, 2016 | Harlequin Desire | Copper Ridge: Desire #2
Stranded with a cowboy for Christmas…from New York Times bestselling author Maisey Yates!
Oil and water have nothing on Sam McCormack and Madison West. The wealthy rancher has never met a haughtier—or more appealing—woman in his life. And when they're snowed in, he's forced to admit this ice queen can scorch him with one touch…
Madison had plans for the weekend! Instead she's stranded with a man who drives her wild. A night of no-strings fun leaves both of them wanting more when they return to Copper Ridge. His proposal: twelve days of hot sex before Christmas! But will it ever be enough?