In Holiday with a Twist by Shannon Stacey, Leigh Holloway has returned to her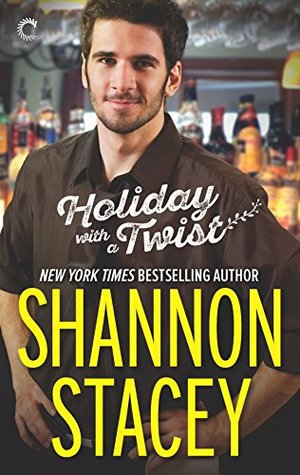 hometown to help her parents pack up her childhood home for their move into a condo. Before leaving Houston, Leigh broke up with her fiancé and quit her job, since he was her boss. Convinced that her parents would cancel the move if they found out, she decides to keep the information from them. She finds herself at the only place in town that serves alcohol, which happens to be run by her ex-best friend's ex.
Croy Dawson blamed Leigh for his break up with Aubrey, which, at the time, led to them having a falling out. Now, years later, Croy has come to terms with Aubrey's change of heart and has one of his own. He never once considered Leigh as anything other than a friend, but now he's looking at her in a whole new light.
For a novella, it was well developed. The characters are well written and the storyline is believable. What I didn't like about it was Leigh's deception with her family. She kept letting them believe she was with Jason. When she started spending all her time with Croy, they begin to think she's cheating on her fiancé. I understood her fear that her parents might want to change their plans because of her, but I think if she just sat them down, told them the truth, then told them that they didn't need to change their plans, things would have been fine. That way they wouldn't have started to question her behavior. For his part, Croy encouraged Leigh throughout the story to come clean; she just didn't listen.
If you're looking for a quick read about former friends becoming friends and then lovers, then this may be a novella for you.
Book Info: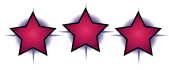 Publication: November 21, 2016 | Carina Press |
After a messy breakup, Leigh Holloway is ready to start her life over. Until her parents put the family home on the market and call her back for one final, memory-making Christmas. The last thing she wants to do is deprive her mom of the perfect holiday, so she'll lie her way through the visit and worry about her future in the New Year. Too bad the only bar in town is owned by a guy she seriously wronged in high school.
Leigh's best friend broke Croy Dawson's heart, and Croy knows it was Leigh's fault. They've never liked each other, but Croy isn't cruel: he'd never turn away a pretty woman in need of some family-Christmas fortification. He doesn't expect her to drink just enough candy-cane martinis to tell him her secrets—and he definitely doesn't expect to get caught up in her holiday madness.
Despite the surprising love and laughter, Croy and Leigh can't escape the truth: he can't walk away from his family obligations and she has a life and career to reboot. But anything is possible if your holiday comes with a twist…