How to Pursue a Princess by Karen Hawkins is a delightfully witty tale full of fun and eccentric characters. As a first time reader of Karen Hawkins, I was profoundly awestruck by her superb and sparkling writing. If you love historical romance as much as I do, you are sure to want to read this Harlequin Junkie recommended read!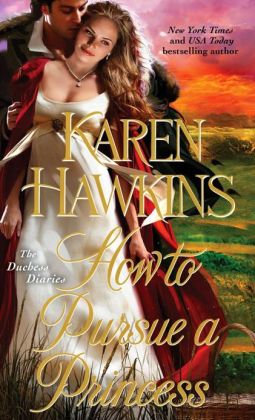 Lily Balfour is devastated when she finds out that her father has taken out a loan for a large sum of money that he is unable to pay back. Her family is now in danger of losing their home and all of their belongings. In order to keep them from becoming destitute, Lily feels that the only recourse that she has is to find a rich man to marry.
When Lily's Godmother presents her with the opportunity to meet a wealthy earl, Lily jumps at the chance. The Earl of Huntley seems nice enough, but he is not the one who has captured Lily's attention.
Prince Pietr Wulfinski (Wulf) is the poorest prince of all of his Russian brothers. He is searching for the perfect woman, but he is determined to marry for love, so he keeps his wealth to himself. When he meets Lily he is utterly taken with her and decides that she is the woman for him. Lily on the other hand feels that she is the only one who can save her family, and although she is attracted to Wulf, she believes that she must marry The Earl of Huntley instead. Will Wulf be able to show Lily that finding true love is much more important than all of the money in the world?
Lily is an amazing woman who has such a deep regard for her family that she is willing to sacrifice her own happiness for them. I found it easy to admire her tenacity and determination.
Wulf never doubts for once that Lily is the woman for him. He pursues her with wild abandon, and even though he knows that he can help her out of her financial conundrum, he is unwilling to accept anything but love from her. It is fun to watch him as he woos Lily, and I was so happy when in the end his dreams do come true.
Karen Hawkins has a lyrical way with words that is truly captivating. Once you start reading How to Pursue a Princess you will find it difficult to put down. This is the perfect book to curl up with this weekend!
Book Info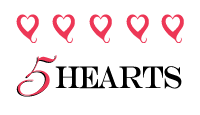 Release date: May 21, 2013 | Series: Duchess Diaries
An innocent lost in the woods . . .
The sensible solution to her family's dire financial woes is for Lily Balfour to marry the Earl of Huntley, a wealthy widower handpicked by her matchmaking godmother, the Duchess of Roxburghe. Huntley is pleasant and attractive, the perfect candidate in every way. But Lily knows she's in big trouble as soon as passionate, unprincipled Prince Wulfinski sweeps a hot, possessive glance over her.
Powerful and sexy, Wulfinski declares he will make her his—no matter the cost.
By his own account, Wulf is a pauper, barely able to afford his own cottage. Yet nothing will stop him from pursuing the elusive beauty with every cunning trick he can muster. But which is more important: power and money . . . or love everlasting? To make the right choice, both Wulf and Lily must trust their hearts, not just their heads, to lead them to the happiness they desire.