If You Believe In Me by Natalie J Damschroder is a deeply moving, and engrossing tale about unfaltering love.
Kale Rickers is deployed in the gulf war and is thought to be MIA.  No one has seen or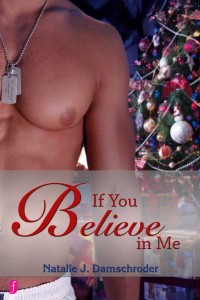 heard from him in the last six months. His girlfriend Amber Benedict refuses to believe the worse, and is hoping that he will make it home for Christmas, despite the fact that everyone around her seems to believe that Kale has passed on, including his own parents.
Kale is desperately trying to make it home to Amber, but he has been wounded and is in the hospital. When he is finally released from the hospital he tries to contact his family to let them know he is coming home but he is unable to reach anyone so he decides to surprise them all.  He manages to give Amber the surprise of her life and in doing so he fulfills all of her holiday wishes.
You better get the tissues out when you read this one!  It is a very emotional tale that will make you cry, but it will also make you rejoice with happiness when Kale and Amber are finally reunited.  Ms Damschroder has penned a definite winner with If You Believe In Me! You don't want to miss out on this one!
Rating: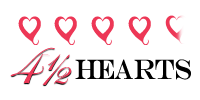 Book Info: Publisher: Entangled Publishing (Flirt) (December 18, 2012)
Three years ago, Amber Benedict fell in love with Kale Riker and pledged to wait for him to return from the military. Even though she rarely hears from him, she's steadfast in her belief: he's coming home to her, and soon. Then the government tells Kale's family that he's missing in action, and they have given him up for dead.
Kale Riker has been away from civilization and Amber for three long years. He's been promised he can retire his commission when he completes his current mission, but now he's seriously wounded and facing a long recovery. Worse still, security risks force a communications blackout, leaving him no way to let Amber know he's alive.
Can Amber hold out against an entire town pushing her to give up on love while Kale fights to get back home to her before Christmas?