In the Heir by Ruth Cardello: Brett's family has been bitterly divided ever since his parents divorced. In effort to bring the siblings back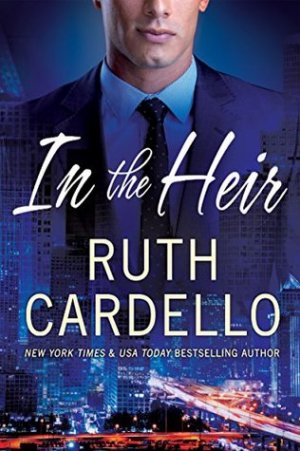 together, his grandmother tells her grandkids that if they marry and invite everyone then they'll get their inheritance early. Brett's brother needs the money to push his start up further, but Brett can't support his brother's decision. Not when he knows he's not marrying for love, and not when Brett finds himself insanely attracted to the woman his brother chose.
Alisha has been friends with half the Westerly clan for most of her life and she's if not happy, willing to help her friend out so he get the money he needs. But as time passes and she becomes more involved with the rest of the Westerly's, particularly Brett, Alisha's not so sure this fake marriage is such a great idea.
But given her loyalties to one half of the Westerly's, it feels like a betrayal to like Brett so much. And when more secrets come out of the woodwork, Alisha feels even farther away from the friends that always felt like family.
I did find this story to be a bit ridiculous. I'm not the biggest fan of the fake marriage/fiancé trope and that as the central conflict between the hero and heroine just made me annoyed. Although, I did like that the romance occurred outside the fake marriage when usually it's between the couple.
Brett's character didn't make much sense to me. He was a sweetheart and your usual billionaire hero, but from what he was initially presented as and what he actually was didn't make sense and so I was left a bit unsure about him. I would have preferred seeing his growth rather than being told about how different he now was. What I did appreciate was his acknowledgment and desire to change relationships and behaviors in the new generation of Westerly's.
Alisha was likable, but there just wasn't much to her. She did fit Brett well, and I liked her strength. She was outspoken throughout and the attraction made sense. In the Heir is the first in what I think will be a fun and simple romance series.

Book Info: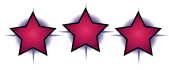 Publication: May 23, 2017 | Montlake Romance | Westerly Billionaire #1
New York Times and USA Today bestselling author Ruth Cardello returns with an irresistible series about sexy billionaires and the strong-willed women who tame them.
Brett Westerly is his father's golden child, but it's come at a cost. As head of the family corporation, he throws himself into his work—hiding in his office is easier than confronting the reality of his broken family.
After a bitter divorce that split the family and divided loyalties, the wealthy Westerly matriarch offers an early inheritance to any grandchild who marries and invites the entire family to the wedding. Brett's brother Spencer rashly gets engaged, and Brett knows it's his duty to intervene. But he never imagined the unwelcome desire Spencer's fiery fiancée would spark in him. Now the man who's used to getting everything he could want has met the one woman he can't have.
Ever since she was a girl, Alisha Coventry considered Spencer and his sister Rachelle the family she didn't have. When Spencer asks for her help, Alisha has no problem becoming his fake fiancée—until she meets Spencer's sexy older brother Brett. The chemistry between them is undeniable—forbidden—but as their relationship deepens, Brett is determined to have her.
Alisha only wanted to help the family make amends. Now she's falling for the wrong Westerly.