In Jade's Gamble by Patricia Olney Jade O'Donnell is desperate. After years of absence and less than an hour of marriage, her ex-husband wants custody of her seven year-old son. But not because he wants his son, no, he wants the inheritance that is in trust for Lucas, left to him by Jade's parents after their death. And according to Jade's lawyer, she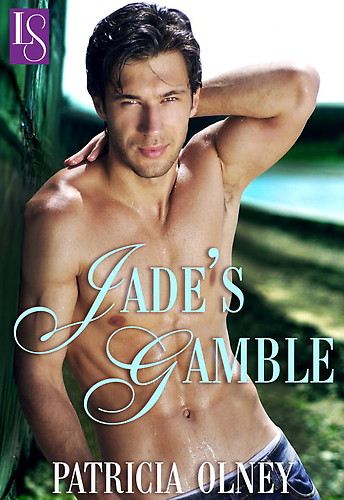 has little chance of keeping Lucas due to her lack of marriage and her declaration of self-bankruptcy two years before. So her only choice is to find a husband and fast.
Firefighter Trace Banyon is trying to find peace after the tragedy he went through the year before. While fighting a fire, not only did a woman and her child died, he also had a house collapse on top of him. But his guilt of not being able to save them is not something that he can get over.
Now Trace is working as a construction worker for Jade and her aunt Ruth in the bakery, helping them with "the job from hell" for a price that they can definitely afford. He cannot help but feel attracted to the single mother and her shy son who keeps trying to get near him. So when Jade needs help he offers to help her, by finding a husband for her. Even all the candidates he chooses are total losers, he will give the list to Jade. Only to show her that she is worth more than what they offer.
But when Rick, Jade's ex-husband, shows up and starts threatening Jade, Trace finds himself unable to turn his back on her. He will do just about anything to keep her and Lucas safe and away from Rick, even if it means that he will marry her himself.
Trace will have to open his heart and his soul if he wants to keep Jade and Lucas with him forever, but first he will have to find the way to forgive himself and know that life goes on. While Jade will have to learn that she is not a weakling, that she can face what life throws at her even if it is a little heartache first, for she is worth more than what her parents thought.
Jade's Gamble is a sweet contemporary about a marriage of convenience that is totally inconvenient.
Rating: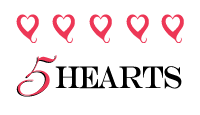 Book Info: Publication Date: 
Publisher:
 Loveswept (February 11, 2013)
Single mother Jade O'Donnell is desperate. Embroiled in an ugly custody battle, Jade is convinced that being in a committed relationship will up her chances to keep her son. So when the wildly charismatic Trace Banyon walks into her lawyer's office to inquire about a job, Jade's willing to bet that he's the perfect candidate to play the part of loving husband. She just never expects that Trace will steal her heart.
Temptation in the flesh, Trace insists that he will never be tied down in real life. He agrees to Jade's scheme on one condition: It will mean nothing more than a business deal. But with Jade posing on his arm, Trace can't help but feel genuine affection—and exhilarating passion. Now his bewitching make-believe wife has the stalwart bachelor considering the two words he has sworn will never pass his lips: "I do."