Make You Mine (Nine Circles #2) by Jackie Ashenden is the second book in the Nine Circle series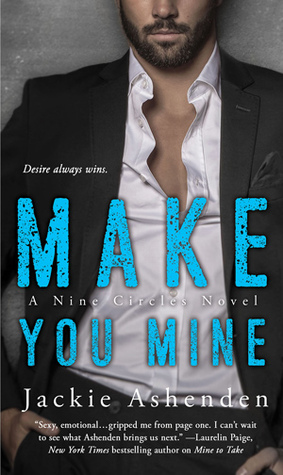 but I think I would have gotten more out of this story by reading the first book. It seems like this may have been a continuation of a mystery from the first book.
Alex St. James is trying to get revenge for wrongs done to him nineteen years ago. He wants to make sure that nothing like what happened to him happens to anyone else ever again. In order to make his quest look more legitimate, he asks his bodyguard to pose at his girlfriend. What Alex does not count on is that what might start as a pretend, might end up being real.
Katya desperately wants to find her former lover, but a promise to help Alex on one last mission might get her closer than she thinks. When she and Alex pose as lovers, she is not prepared for the feelings that she has for Alex. These two will have to roll the dice and take a chance on finding more than the truth, they just might find love.
Ok, while I enjoyed this book, at times the story seemed to drag on a little too much. At times I felt like putting this book down and not finishing. Both Alex and Katya had great chemistry but the story seemed to take a while to get going and I wasn't as connected with the characters. Like I said this is the first book that I have read by this author, and while the characters sizzled, I felt like I was missing something. I think in order to get the full affect of this series you need to read it in order. Over all it was a pretty good story, although a bit long and at times overdeveloped.
Book Info: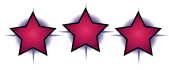 Published May 5th 2015, St. Martin's Paperbacks |  (Nine Circles #2)
Alex St. James was left with a choice. Pick up the dice and find where they lead, or walk away. Choosing to see where the snake-eyes go, Alex plays in a poker game run by the devil who haunts his past. He will risk everything to find answers—that is, until his alluring, enigmatic bodyguard, Katya, becomes someone he cannot risk losing…
Katya is fiercely conflicted. Aching to break free from Alex to track down her former lover, Katya agrees to one last job—to protect her dangerously sexy boss as he gambles his future in exchange for clarity about his past. As the stakes are raised, Katya's loyalty shifts from the man she loved to the man she swore to protect. But in order to get what she wants, Katya will have to go all in…