Married at Midnight by Gerri Russell: Waking up in Las Vegas next to the high school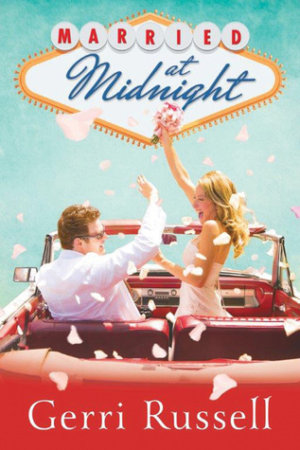 boyfriend who broke her heart isn't exactly one of Ellie's best moments. Discovering she's married to him makes it a whole lot worse. But when Connor asks her to continue the marriage in order to give his grandmother a little hope after she suffers a heart attack, Ellie's wild night might become the best decision she ever made.
Viola, Connor's grandmother, has a few tricks up her sleeve to keep these two together, and as they live in the house together, old feelings start rising again and hurts begin to disappear. But no real future can come together for them, not when their lives just don't fit.
Connor has no time for a relationship and Ellie can't be second choice anymore.
"Believe it or not, I have lots of things to think about that don't involve you, Grayson."
"Darn," he replied. 'Because I thought about you all day."
Married at Midnight was a cute and sweet story. Connor and Ellie fit together well, although I can't really say I was hugely interested in their romance. It was definitely a slow and calm one where I prefer a bit more passion and tension.
The conflict between them, too, just didn't feel real or like enough. It never really came between them, and it felt like I was reading more of a slow acceptance of creating a new relationship than anything else. The work they were both doing provided a good backdrop to the romance otherwise, although there is an incident in the end which just felt out of the blue for me, even as it definitely upped the excitement level of the story.
Also, every once in a while there was a POV switch to these odd side characters, the four Elvises. A cute idea, but it didn't fit, and their scenes were in general pretty awkward. Overall, for those who like the married in Las Vegas trope or the forced roommates romance, I recommend Married at Midnight.
Book Info: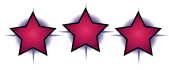 Publication: December 13, 2016 | Montlake Romance |
Ellie Hawthorne's event-planning business desperately needs a jolt of life. Determined to drum up leads, she heads to Las Vegas for a trade conference—and has one too many shots of tequila. The next morning, Ellie wakes up with a ring on her finger and next to the last person she expected to see again: Connor Grayson, the high-school boyfriend who broke her heart.
Connor is in Vegas to secure funds for his self-driving car project. He's as shocked as Ellie is by their accidental marriage. But when he finds out that his beloved grandmother Viola has suffered a heart attack, he begs Ellie to keep up the charade—just until Viola recovers.
Neither of them could have guessed what Viola has planned. And Ellie starts to think that maybe she got luckier in Vegas than she could have ever imagined. With a little help from Viola and four elderly Elvis impersonators, can these former sweethearts find lasting love?