Married for His Secret Heir by Jennifer Faye: Best friends have one diehard rule when they are of opposite genders. That rule? No sleeping together.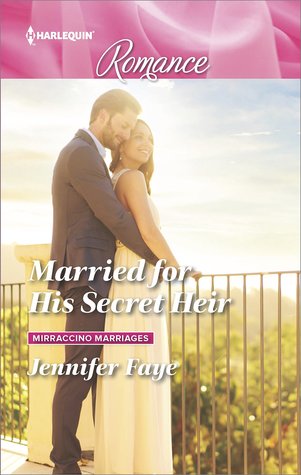 Once that happens everything changes no matter what.
Elena Ricci was tired of being taken advantage of. She was no longer going to trust anyone. She was determined that she could get through without ever letting anyone get close. Well except those that she had known forever, they certainly wouldn't count in that mess. After all they weren't going to hurt her, right?
Luca DiSalvo, Earl of Halencia and son currently attempting to get back into the family knew he had run away so many ears ago. Back then he couldn't be what people needed him to be. He didn't have faith in them, or himself. Now with so many things coming out into the open everything is different. He just has to figure out how.
When Elena and Luca, best friends from childhood, take one step over the line the question that is left really is only when will the clothesline be? Can they manage to overcome the walls and be real with one another?
This is the second in a set of novels where it can stand on it's own, but will make much more sense if you read the first one first. The plot struggles some and while the characters are very realistic, unfortunately the author struggles to do too much in a short space. It's got great bones and Luca is one of those non hero's you just have to root for. This is a deserved HEA.

Book Info: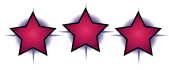 Publication: June 6th 2017 | Harlequin Romance | Mirraccino Marriages
From secret heir to secret vows…
Elena Ricci has always had a crush on Earl Luca DiSalvo–with his dark and stormy eyes, his protective nature and his royal bearing, who wouldn't? But she believed they were destined to only ever be friends, until one magical evening in Paris…that has dramatic consequences.
Luca is reluctant to marry…but a baby changes everything. So when beautiful Elena reveals her secret, his royal duty means he has no choice–he must make her his wife!