Marry Me Tomorrow by Carla Burgess: After lying to her mom about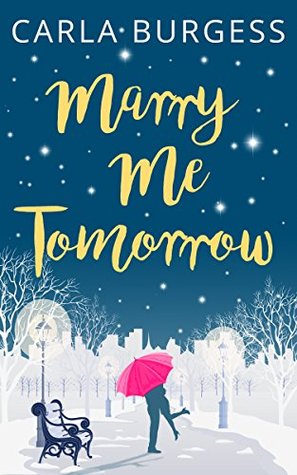 having a husband, due to a joke turned bad, Emily needs to find herself a man to play the part for when her mother visits over the holidays. And who else does she choose but the friendly homeless man she's been buying coffee for and chatting with every morning.
Sam isn't interested in the charity, but he goes along with Emily's plan anyways, much to her joy. Now living together, the friendship between the two deepens, and sparks of attraction begin flying. To make it worse, Emily's mother loves him, but she has to sow seeds of unhappiness so her mother will believe a divorce in a few months.
Emily never suspected she would begin falling for Sam. At first, once she heard his story, she wanted to help him off his feet and back on track after his life blew up once he left the military. But it's become so much more than sympathy.
It's definitely a unique idea, but I just couldn't get into Marry Me Tomorrow. I couldn't get over a homeless hero, especially when he just didn't seem strong. I like how Sam did grow and face his demons in the novel, but it felt more like a story on his journey than a romance, I definitely would have preferred that story.
Emily seemed like a sweetheart, although her feelings for Sam felt more like sympathy than actual love. I didn't believe the pair. That said, I loved the friendship that did grow between them. Both were very open and honest with one another, it didn't completely feel real, but I liked it anyways.
For those who want a unique story, one with definitely serious issues, and a relationship that does grow deep, I recommend Marry Me Tomorrow. Burgess tries something I definitely haven't seen before, which I always appreciate. It may not have worked for me, but even so I did like the relationship that grew between Sam and Emily.

Book Info: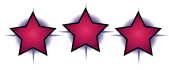 Publication: October 3, 2016 | Carina UK |
Emily needs a husband…fast. It's just a few days until Christmas and to finally put a stop to her nagging mother's matchmaking plans, Emily has convinced her that she's already married!
And when her excited mum announces that she's coming to stay, Emily can think of only one man to play the part: gorgeous ex-soldier, Sam. It's the best part of her day, handing him a coffee every morning – but then, Emily never expected to offer him her hand in marriage, too…
All that's left is for Sam to say 'I do' – it's the perfect plan! So why then, do her 'pretend' feelings for Sam seem far too real?
Fans of Debbie Johnson, Holly Martin and Christie Barlow will love this heartwarming read from debut author, Carla Burgess.