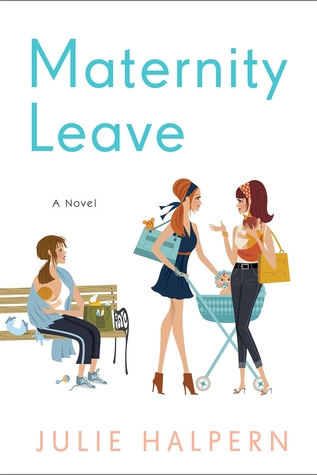 In Maternity Leave by Julie Halpern, new mom Annie Schwartz-Jensen never imagined having a baby would be so hard. Yet it is. Hard enough that bonding with her baby seems like an impossible dream. Struggling to cope, she relies on TV to help her through the restless nights.
As a mother, I could totally relate to this book. The plot was fun, and fast-paced as Annie's day-to-day journey into motherhood took me on a rollercoaster, of both the good and hard times. And as I'm sure every mother's experience with their first child differs, I admit this book captures the hard times wonderfully.
With the dialogue, I could understand the heroine's frustrations. Annie really struggles throughout, concerned by her ability as a mother? Is she a good one? Something I'm certain all mothers wonder about at some stage with their first child. Yet, I thought some of the dialogue was a tiny bit unbelievable. Perhaps because it was something I would never consider doing. Do mothers actually multi-task like that?
As for the characters, Annie charmed me. She's someone women, and especially moms can relate to. And most of the time, I remembered myself in her position. Being a first time mom can be a little overwhelming. And the way she reacted, to some situations with snarky comments that had me laughing, definitely added to her appeal.
Overall, I liked this book, of which the sex scenes were mild. Ones I'd expect not long after having a baby, considering what happened to Annie during the birth of her child. No wonder she wasn't so eager to resume that part of her marriage. I would definitely recommend this book to readers that are moms. They'll be the ones that will enjoy this the most.
Book Info: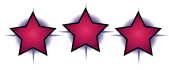 September 1st, 2015 | Thomas Dunne Books |
Julie Halpern's Maternity Leave tells the profane, profound and just plain funny story of a professional woman who thinks she's ready for a baby but her maternity leave proves otherwise.
Thirty six year old Annie Schwartz-Jensen is a middle school teacher on maternity leave-a time she imagined as uninterrupted, blissful bonding with her baby. Instead she is dealing with her body leaking from every possible orifice, a baby who won't sleep, a husband who still wants to have sex with her (is he nuts??), single friends who are clueless, and a mother who picked now to take a vacation. The only people who REALLY understand Annie are the wonderful people she spends sleepless nights with on QVC: Keep those velveteen table runners and non-jiggle stretch pants coming!
As Annie navigates life with her new baby, she realizes that not all Mommies are created equal. But she is determined to find her way, love her baby, her husband, herself—even if she has to wear nipple protectors for the rest of her child-bearing life.