In Maybe This Kiss by Jennifer Snow, Neil Healy's promotion in the Air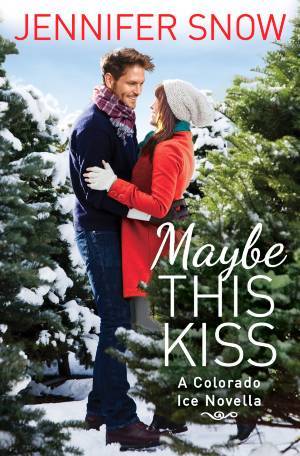 Force returns him to his hometown of Glenwood Falls, Colorado. Neil is determined to stay away from Becky Westmore, the woman who broke his heart. It's hard when not only does Becky work on the base, providing support for grieving widows, but he also plays in a recreational hockey league with Becky's brother, Jackson.
Becky, a single mother, still has feelings for Neil but struggles with the fact that his job takes him to dangerous places where he could lose his life. That was why she initially broke up with him ten years earlier, and it's why she struggles with starting a relationship with him now.
I liked this novella but I didn't love it, and the main reason was that I didn't understand Becky's reasoning for breaking up with Neil originally. Her main reason was that his job was dangerous and he could lose his life. Yet, after using that as an excuse to break up with him, she marries a cop who was also part of a search and rescue team. A job that could, and did, cost him his life. So I was confused why Neil's job in the Air Force was unacceptable but Rob's was, even though both came with a risk of death. It's not really clear why one was more acceptable than the other. I would have understood her reasoning more if she had met Neil after Rob's death and used that as an excuse not to be with him. Using it as an excuse beforehand and then marrying someone with an equally risky job just didn't make sense.
We get introduced to Becky's brother, Jackson, who will be featured in the second book in the series, Maybe This Time, as well as her other two brothers, Ben and Asher. It's a good introduction to the Westmore family, and I'm looking forward to reading more about them. They seem like an entertaining bunch, as demonstrated when they took Neil into the woods to hunt for a Christmas tree.
"Are we not getting a tree?" he asked. For two and a half hours they'd hiked through snow and ice and cold to get to this spot with dozens of fir and spruce trees, and now they were leaving?
"Sure we are. From the Walmart parking lot," Jackson said, tapping him on the shoulder as he passed. "Like every year."
"What?"
"This is a national park. You can't cut a tree down here," Asher said, jogging past him on the trail.
Maybe This Kiss is a quick read. If you enjoy second chance romances, it's something to consider checking out.
Book Info: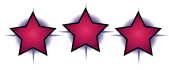 Publication: November 1, 2016 | Forever Yours | Colorado Ice #1
Neil Healy was happy to be promoted to Air Force Lieutenant, but he's less than thrilled that the new job has brought him back to his hometown. The memories alone could kill a man, to say nothing of actually seeing the woman he never got over. Neil knew avoiding Becky Westmore would be impossible, but he didn't expect the chemistry between them to be as strong as ever.
All Becky wants this holiday season is to get through the month of December with her sanity intact. Not helping? Her ex-boyfriend's return to Glenwood Falls. Even after a decade apart, Neil still makes her feel in ways no other man has. But Christmas is a time for miracles, and maybe Becky's will be a second chance at first love.