Miss Spelled by Sarah Belle:Have you ever heard that your past makes you who you are today? Have you ever thought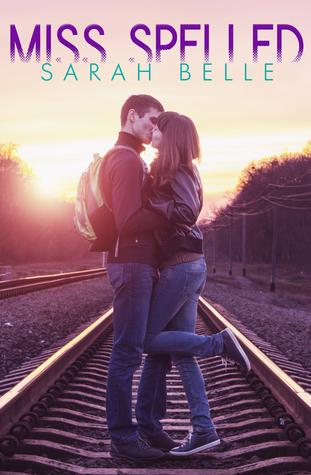 about what might be had you met or not met someone earlier in your life? That's what Miss Spelled by Ms. Belle really boils down to.
Our past makes us who we are today, for better or worse and that theme was fantastic. Ms. Belle attempts to suspend belief by using magic and specifically spells to help her readers get into tis mentality. For some this could be hard to read through.
If you are able to suspend your belief or perhaps believe in the possibility of magic this is a humorous story that could almost be a comedy of errors. It does come with the best theme, the true theme of all romance novels, true love can and will conquer everything. Be prepared to laugh and to shake your head but also to leave with a smile when you have been Miss Spelled.
Book Info:

Publication: September 1st 2014 by Escape Publishing
Magic realism mixes with romantic comedy in this new novel from Sarah Belle about the dangers of internet shopping – and using magic to solve real world problems.
Lou's life is perfect. She loves her job, her renovated house, and most of all, her gorgeous fiancé, Aidan. But when her old flame and Aidan's school yard nemesis turn out to be the same person, Hunter Wincott, Lou's life is blown apart. She must divulge her secret past, or have Hunter give it away. Either way, she runs the real risk of losing Aidan.
In desperation, she turns to Google. A quick search turns up Majique, the Internet Witch, and a spell that will delete herself from Hunter's memory. But something goes wrong in the casting process, and Lou deletes much more than just a memory. She deletes herself from her life completely.
Luckily, there's a one-week window for Lou to get back to the life she loved. One week to win back Aidan, before he walks down the aisle with the wrong woman, and damns everyone to a lifetime of misery. It would be easy, if only Aidan had any idea who Lou actually is.