Mr. Big by Delancey Stewart: Oliver had it all. He is smart, sexy, charming, and the CEO of a major company in the sports technology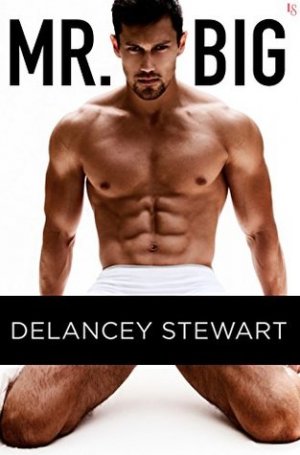 world after creating the idea for it with his dad. He's rich and successful, but somehow felt lost. He took some time away only to return after his parents died and learned a shocking secret, which sent his world spinning. Now his once successful company is hanging on by a thread while he can't find himself caring about anything.
Holland is a woman on a mission. She's smart, determined, and has a plan to succeed as an analyst in the highly competitive and male-dominated world of sports tech. She hates her job in sales, but she has a plan to move into the position she should have gotten if only she can keep her male colleagues from her new project. She's mapped out her life to include getting the right job and then creating a family of her own.
Oliver is needed more than ever at the office, but the appeal of staying angry and drinking is more than he can resist. He just happens to be in the office coffee shop one day and runs into Holland, who is more than willing to call him out on his rude behavior. Both feel the instant attraction, and for the first time Oliver has to work to get and keep Holland's attention.
"I do need help." It sounded like defeat, but a fire quickly relit in her eyes. "But not from you." She shook her head, as if to clear it.
"What if you just try me?" I asked. "Can't hurt, right?"
"I think that's the same line drug dealers use when they're trying to get kids to try crack for the first time."
Despite Holland's reluctance, teaming up on her project is exactly what both of them needed. Holland brings out the best in Oliver and helps light that fire in him again, while he makes her think about life outside of her master plan. They have great chemistry and find an unexpected bond.
"But you saw me." He stared into my eyes for a second, placed a sweet kiss on my mouth and then straightened. "Even when you hated me, you saw me."
"I didn't hate you. You were just having a personality failure when we first met."
Mr. Big is funny, emotional, and a whole lot sexy. Delancey Stewart provided romance, conflict, angst, friendship, and family. Ms. Stewart created an entertaining cast of characters. Fans of Sloane Howell, Tracey Wolff, and Cecy Robson will enjoy Mr. Big.

Book Info:

Publication: August 29th 2017 | Loveswept |
Once upon a time, I had everything: money, power, a multimillion-dollar company, a loving family. Well, at least I thought I had everything. Then my parents died, and I found out my whole life was based on a lie. That's pretty much the moment when I went numb. Told the world to f*** off and went on a bender of epic proportion, just to see how far I could fall before I hit rock-bottom.
Now I'm back and all I want in this world is my morning—okay, afternoon—coffee. Then one of my employees has the nerve to call me out for cutting the line at the coffeehouse at the company I own. Sure, I'm a little scruffier than usual, but come on, bitching out the CEO? Not a smart career move. Just who does this smart-mouthed ball-buster think she is? And more important, what do I have to do to get her number?
Holland O'Dell may be uptight, but I wouldn't mind taking her back to my place and ripping off that business-casual blouse/skirt combo and burying myself in her curves. She pushes my buttons, but at least I'm feeling something. And whatever it is, I won't stop until I get more.
This sexy standalone novel includes an excerpt from another Loveswept title.