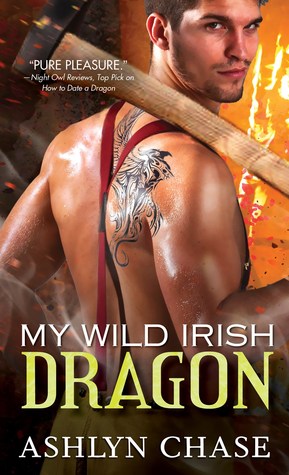 My Wild Irish Dragon by Ashlyn Chase is the second book in the Boston Dragons series. Chloe Arish, a dragon shifter, wants nothing more than to become a Boston firefighter. Her competition for the position is Ryan Fiero, a phoenix shifter. The two meet at their interviews, neither one of them aware that the other is a shifter. When both are hired, they band together against the pranks from the veterans in the firehouse, and the hostility Chloe faces from some of the members since she's the only female at the firehouse.
I liked Chloe. She was determined to prove that she could do the job just as well as the men, even though they didn't believe it. She didn't let their attitudes dissuade her from her career choice.
"But I imagine they'll take it easy on you."
"Why? Just because I'm a female?"
He tipped up his chin. "Exactly."
"What if I don't want them to?"
He barked a laugh. "Why? Are you a glutton for punishment?"
"Not at all. I just don't want to be treated any differently. Anything a man can do, I can do too."
At first Ryan comes off a bit conceited, assuming he'll get the job just because he's a man. But after they start working together, he becomes a more likeable character, becoming Chloe's biggest cheerleader and defending her against the naysayers.
My biggest issue with the book was the inconsistencies. Having reviewed an advanced copy, I would hope that these would be corrected by the time the book is published. One example is that Chloe introduces Ryan to Mother Nature, AKA Gaia. Then, a few chapters later, Chloe introduces Ryan again, along with his father, to Mother Nature as if the first introduction never occurred.
Another example is when Mother Nature, Chloe, and Drake are having a conversation and Mother Nature makes the following comment: "Your fiancé, the phoenix?" But then a few pages later, when Drake is letting Ryan and his father enter the paranormal club, there is the following line: "He raised his brows in question but stood back, allowing the phoenixes–only he didn't know they were phoenixes–entry." I was confused and even went back to make sure Drake was there when Mother Nature asked her question. The fact that I had to go back and double-check took away a bit from the story for me.
Inconsistencies aside, I liked this book more than the first book in the series. I enjoyed the characters and the storyline. This book would be for readers who enjoy paranormal stories featuring shifters.
Book Info: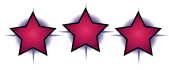 September 6, 2016 | Sourcebooks Casablanca | Boston Dragons #2
Dragon shifter Chloe Arish is hell-bent on becoming a Boston firefighter. She uses her Irish charm and fake documents to score an interview, knowing she has to work every bit as hard as a man-harder if she wants their respect.
Born into a legendary Boston firefighting family, phoenix shifter Ryan Fiero can't possibly let someone best him on the training course or the job. He'd never hear the end of it. When a feisty new recruit comes along who's determined to do just that, Ryan plots to kick her out-until their sizzling chemistry turns explosive…