In Flirting with Danger by Tina Beckett, Nurse Chloe Jenkins has done her best to keep her marriage. What she thought would be her surprise visit to New York and seduction of her husband to revive their marriage turned into her biggest humiliation.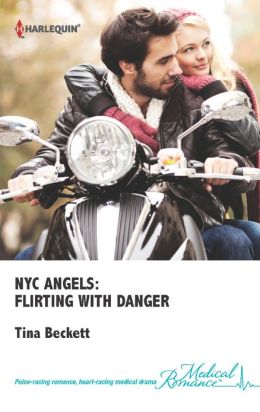 Dr Brad Davis has been friend of the Jenkins family his entire life. They showed him what a true family is supposed to be like and how very wrong his family was. His childhood was not easy, while the Jenkins were loving, his parents were cold, while the Jenkins encouraged and chided, his parents turned their back on him and would punish him for what they believed was not picture perfect. He knows that Chloe is off limits, but when she shows up at night, without shoes and with a split lip, he feels an overwhelming urge to protect her and take care of her.
While Chloe gets drunk she tells Brad some of what happened, but she still won't tell anyone how she was humiliated. But she has decided to get a divorce, even if she knows that her family and Brad will tell her that they told her so, when she was blind and deaf to what they told her about her husband. But for now she does not want to return home and face everyone.
Brad will not let Chloe's husband get near her, so the best solution for now is for her to be his temporary nurse to replace the one that left without any notice. But close proximity will only bring the feelings they have been hiding closer to the surface. Something that wil make Chloe see what that what she ran from was not as bad as she thought, while making Brad see that he is not as bad as he thought for being in a stable and long relationship.
Chloe and Brad will have some challenges that will make them see if their love is truly something worth fighting for, but first they must face their own fears.
Chloe is a very sweet character that will make you feel for her after how she starts in the story. But at the same time she is a very strong and capable nurse with a soft heart but a spine of steel.
Brad will break your heart with the traumatic childhood he had, you will want to be there and hug him when he was a child, and that helps to understand him as an adult. He may be a womanizer and a serious one-night stand type of guy, but he is dependable, responsible and the one you want to have your back.
Medical romance lovers will definitely like NYC Angels: Flirting with Danger by Tina Beckett for who doesn't like a good forbidden romance 😉
Book Info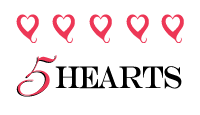 Publisher: Harlequin Medical Romances (May 1, 2013)
Barefoot in Manhattan
Dr. Brad Davis's success with women is the talk of Manhattan's Angel Mendez Children's Hospital—but even he knows that Nurse Chloe Jenkins, his best friend's little sister, is strictly off-limits. But when she shows up on his doorsept barefoot, seeking refuge and wearing little more than lingerie, Brad is very tempted to break all the rules….
Newly single Chloe is moving on from her cheating, soon-to-be ex-husband. But she has no idea how to be single! Drop-dead-gorgeous Brad is the perfect partner for her pretend dating road test, but can Chloe resist the very real temptation?